Sync Your Music With Colorful Light With The Playbulb Color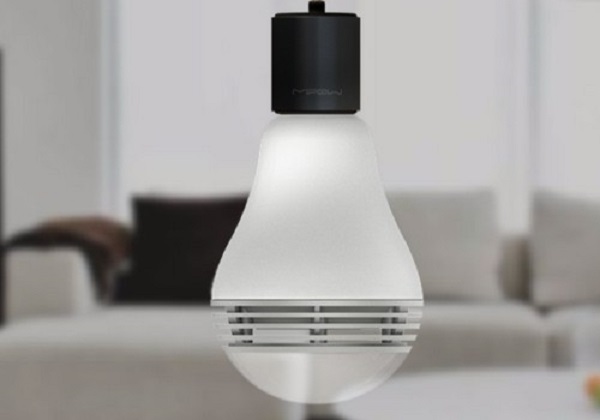 Premium accessory company MiPow unveiled a smart light bulb called the Playbulb Color, that infuses colored mood lighting with your personal music that is being played. The bulb is controlled with your smartphone and can be screwed into most existing sockets. Its speaker is Bluetooth compatible for allowing you to stream any of your favourite songs.
The first and original Playbulb operates on the same principle, but differs as it features no color changing. After a successful Kickstarter campaign, the Playbulb Color with color functionality was revealed. Each bulb is available now for £59.99 and is expected to see them in stores soon, while the first shipment to early bidders is expected to begin in January 2015.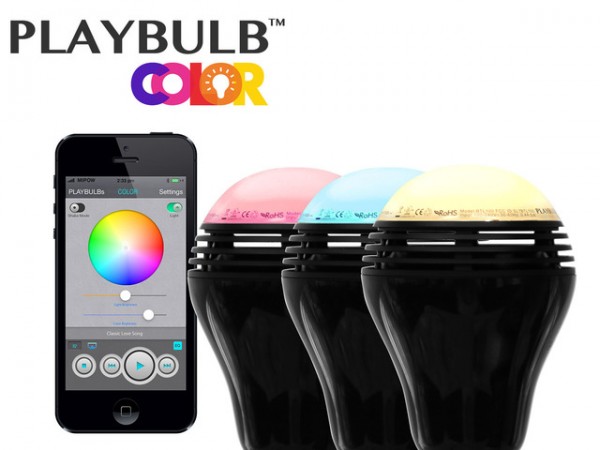 "We believe color to your eyes; music to your ears is equivalent to oxygen to your breath," the companies states in their campaign.
The bulb which is shaped like a regular bulb can be placed in any corner of your home such as the living room, bedroom, study room, or even places that are not entirely suitable for music playback equipments such as your bathroom, kitchen and top-covered garden.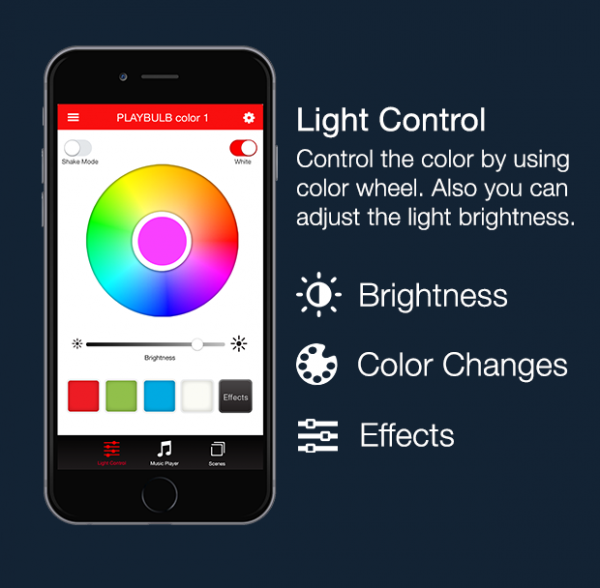 The bulbs are compatible with devices that have both Bluetooth V4.0 or above capability; and iOS version 7 or above, or Android 4.3 or above. Once the Playbulb is paired with a smartphone, you can create your own color coordination, and choose from effects such as Flashing, Pulsing, Rainbow and Rainbow Fade. You can even enable a mode that allows you to change the color with the gentle shake of your phone.