Robot Checks Into LAX For A Flight Heading To Germany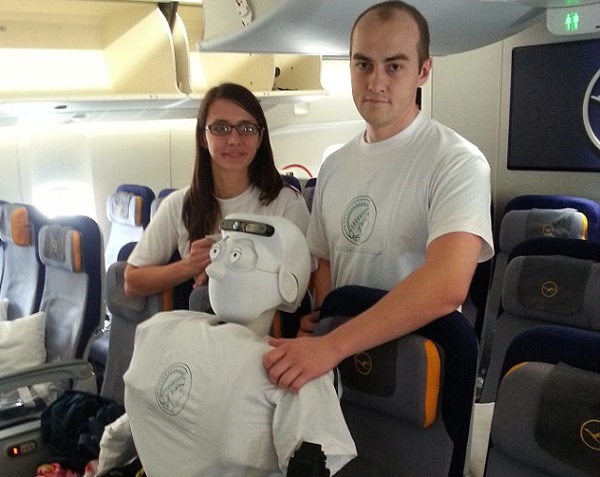 It's nothing out of the ordinary when celebrities are crowded by fans snapping pictures as they board flights in Los Angeles. but the paps got excited about a different kind of passenger recently at the airport. A humanoid robot named Athena, became the first robot to have paid for a seat on a passenger plane as it boarded a Lufthansa flight to Germany. The robot first checked-in and collected its ticket, then was strapped into the flight.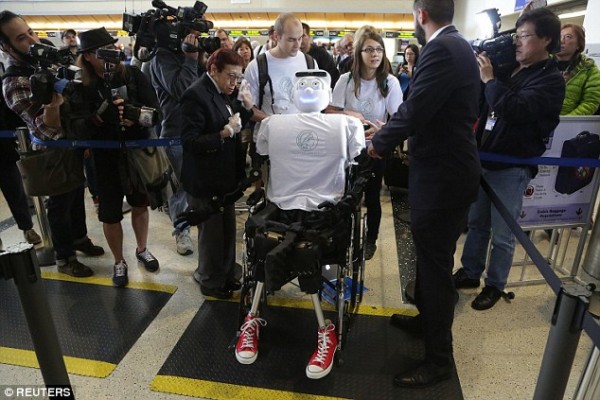 PhD student Alexander Herzog and his colleague Jeanette Bohg, who created the Athena, at the time were taking the robot to the Max Planck Institute for Computational Learning and Motor Control Laboratory in Germany to program it to be able to walk.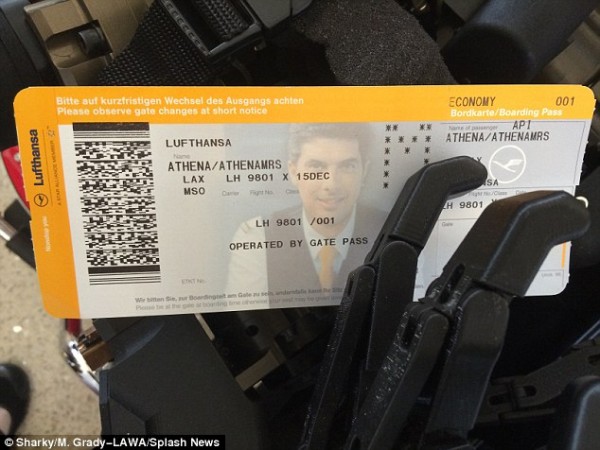 In a wheelchair, Athena who was dressed in a white t-shirt and red shoes, was pushed through the Tom Bradley International Terminal. 'She' held her ticket and passport, and had to follow through with the standard security procedures as its fellow human passengers would, before boarding flight number 9801 from LAX to Frankfurt. On the plane, she was strapped into a seat beside Mr. Herzog and Ms. Bohg.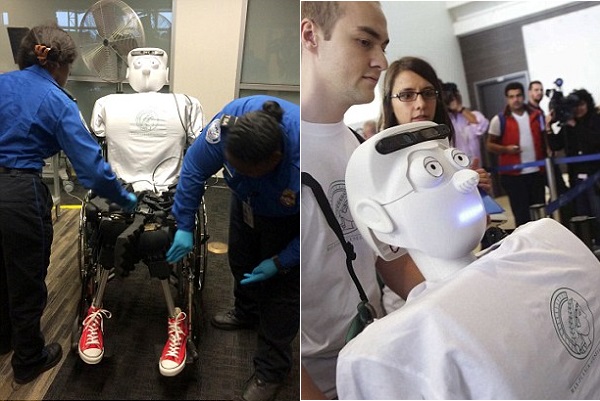 The official Twitter feed for LAX documented the event.
"First-ever flight by humanoid robot Athena as a paid passenger on a commercial passenger airline @Lufthansa_USA will occur today at noon." one tweet read.
"Athena will be accompanied by scientists. A humanoid robot has a head, arms, & legs. Photos to come when she arrives at LAX to check-in!"