This Is Officially The Coolest Bracelet That Was Ever Made!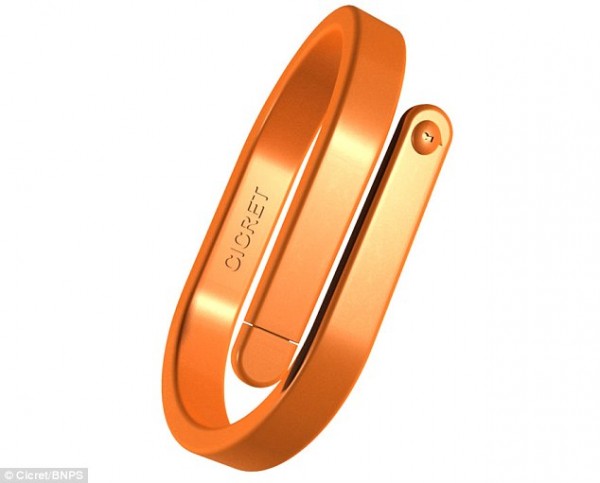 In this time of technology, many firms are in a fierce competition to get consumers  hooked on wearable devices. Soon enough, there will be a bracelet that is able to turn your skin into a touchscreen using a tiny built-in projector. While wearing the Cicret bracelet you will be able to check an email or watch a film on your forearm as you go about your day.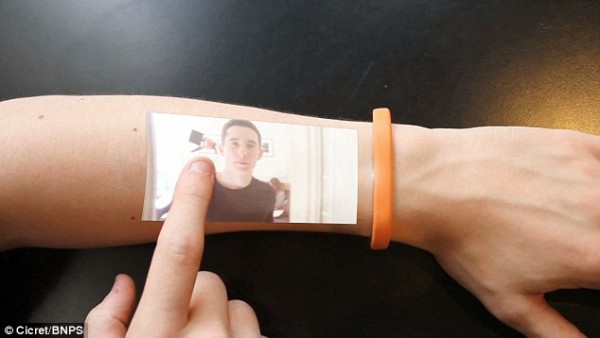 The developers of the gadget explains that it can do just about anything that a tablet or smartphone can do. They are therefore also able to answer and make phone calls without relying on a conventional screen. The tiny projector in the bracelet will cast an image onto the skin. They are then able to operate the device as a touchscreen with its eight long-range proximity sensors that is able to detect every pinch, swipe and tap. The bracelet will also feature a USB port and accelerometer as well as support Bluetooth and Wi-Fi.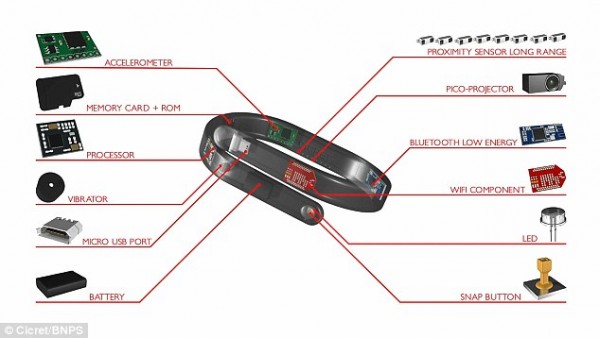 Although it is designed to be able to paired with a smartphone, it can also be used as a stand-alone device. In the device's promotional video, it was revealed that the device is sprung to life with the flick of your wrist. The founder of the technology company Cicret, Guillaume Pommier and his software developing father Pascal told MailOnline, " We plan to put a 3G card [in the bracelet] to allow calls."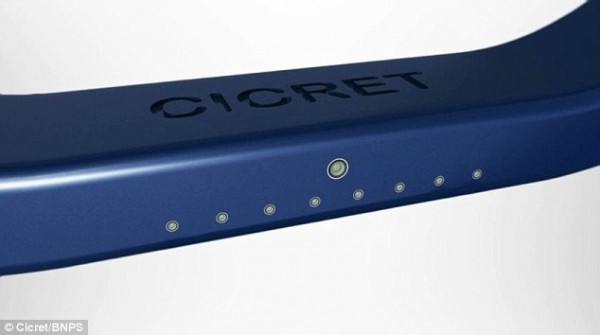 A new technology is being developed to allow SIM details to be put into the hardware, instead of requiring its own SIM card. A working prototype is however expected to be unveiled in a few weeks. There are hopes that the bracelet will be on the shelves by June next year, Mr. Pommier shares.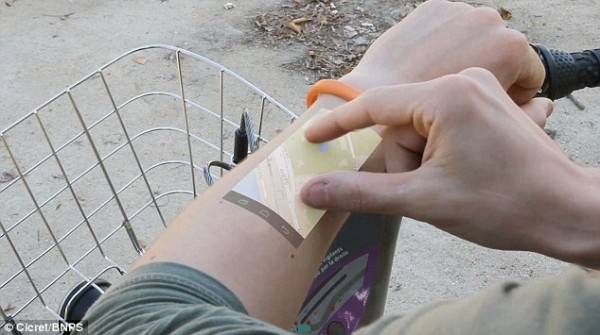 Upon being launched the device will cost around £300 and will come in 16GB and 32GB models, in 10 different colors.