Glass Biodome Being Built At Singapore's Main Airport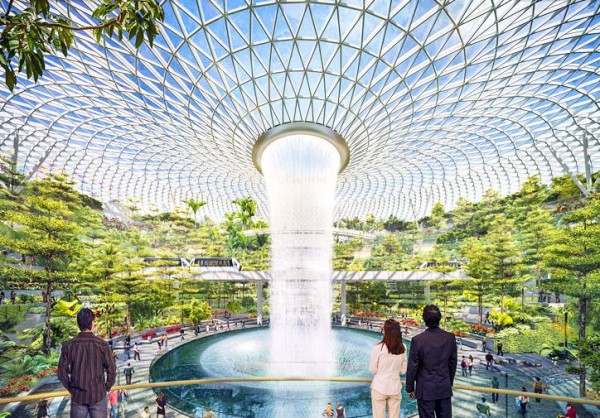 An airport located in Singapore is currently on the verge of being the most modern airport ever with construction that just officially began. The JewelChangi Airport being re-invented by Safdie Architects, is being envisioned as a kind of ecosystem nestled underneath a giant glass dome. The interior of the massive building is expected to feature many plants and a huge waterfall at its center.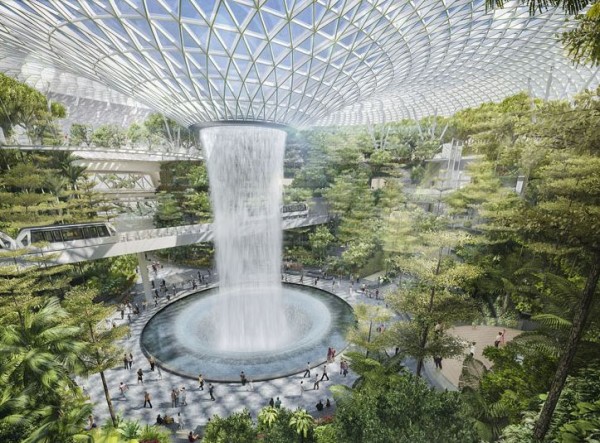 The construction will include an addition of 134,000 square meters to the main airport, to create an airport with an environment like no other that will wow travellers upon arriving in the country. In addition, facilities for retail. leisure and entertainment will be available for both travellers and local residents. The "Forest Valley" indoor park will ensure that the complex is used in a variety of ways not typical of contemporary airports.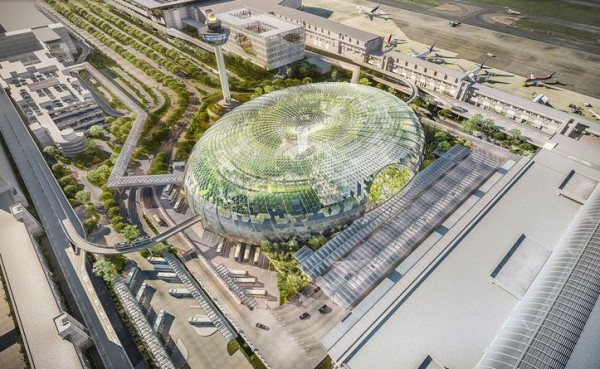 The dome will create a centralized space that focuses on the natural environment. The glass panels framed in steel rest on a latticework and will evoke the appearance of traditional glass conservatories, according to the architects. Along the edges of the "Canopy Park's" roof garden, a ring of tree-like columns will be positioned to provide additional support for the structure. The landscaping was entrusted to California-based PWP Landscape Architecture.
Visitors will be able to access the park by following a route located behind the three existing terminals. Terminal numbers 2 and 3 will also be connected to the park via sky bridges. The project is expected to be complete in 2018.