If This Story Doesn't Make You Sad, I Don't Know What Will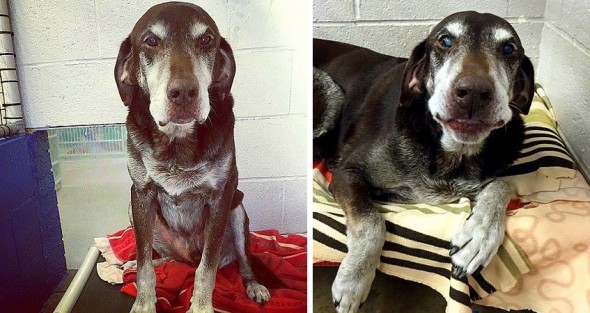 At his very tender age, this dog named Bennie saved his family from a fire that occurred at their home. Unfortunately at age 10, he was abandoned at a boarding facility and then shuffled to a rescue group. The poor dog was left feeling nothing but sad and confused from the moment he was abandoned, but now he has a reason to smile again as he was recently adopted.
As stated by the previous owners of Bennie, they had a child that did not get along well with the dog and as a result had to surrender him to the chocolate lab, according to Daily Mail. He was then later rescued by Canine Haven that is based in Toronto.
The manager of Canine Haven, Tarah Motuzas said, "He was surrendered to a boarding facility in Toronto.  Luckily my sister works there and she reached out to me since I run Canine Haven."
Bennie's story was shared with fans of the facility, and many of them were distraught with grief of the formers family's decision.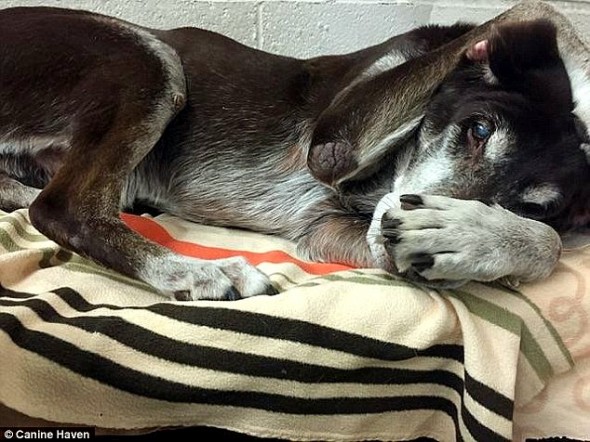 Motuzas however saw the positive side to the turnout of the situation because Bennie had been a part of the kennel before.
"I think surrendering him to a place where he knows people and is comfortable was the best they could've done for him. It's better than a shelter."
She urged dog owners to provide and care for their pets. "These are our companions – we are supposed to look after them, care for them, and keep them out of harm's way."
As adoption applications for Bennie came in, it was discovered that he did not interact well with cats and other dogs, and he would therefore require a quiet home with no pets or small children. Soon enough, Bennie will be sent off to his new home.