"The Death of Conversation" Due to Smartphones Through The Eyes of One Photographer
The over attachment of people to their smartphones isn't much of a surprise in this day and age. But being quite guilty of this ourselves, we seldom notice its true effects as seen from an outsider's point of view. This is precisely why Babycakes Romero, a London-based photographer, took on this project he calls "The Death of Conversation."
In an interview, the photographer was quoted saying,
"I saw that smartphones were becoming a barrier to communication in person. I saw how people used it as a social prop to hide their awkwardness, to fill the silence, but as I continued to observe and document this modern phenomenon I felt that the devices were actually causing the awkwardness and the silence. They basically allow people to withdraw rather than engage."
It's also quite interesting to note that these subjects didn't even noticed they were being photographed, since they were "plugged in to a virtual world of their making." Whether it's about assessing our social etiquette or recognising the importance of personal interactions, these photos could serve as a wake up call to look into our own actions and how the many times that we pick up our smartphones affect our daily lives.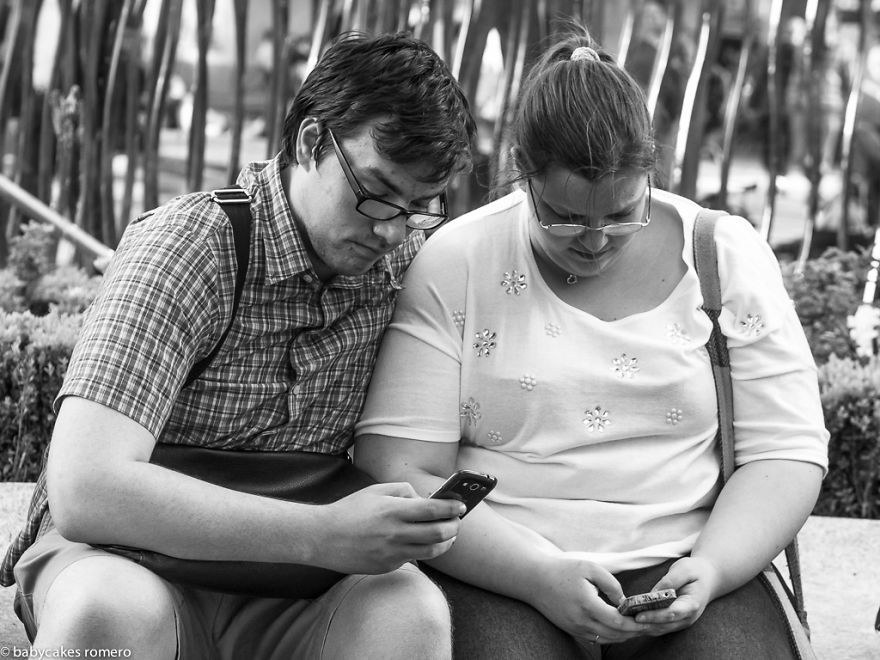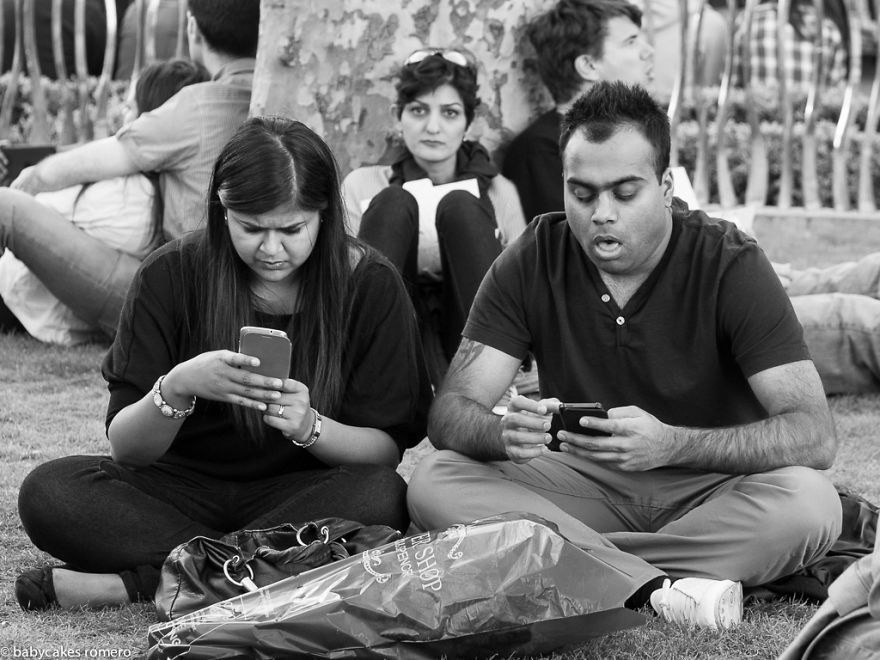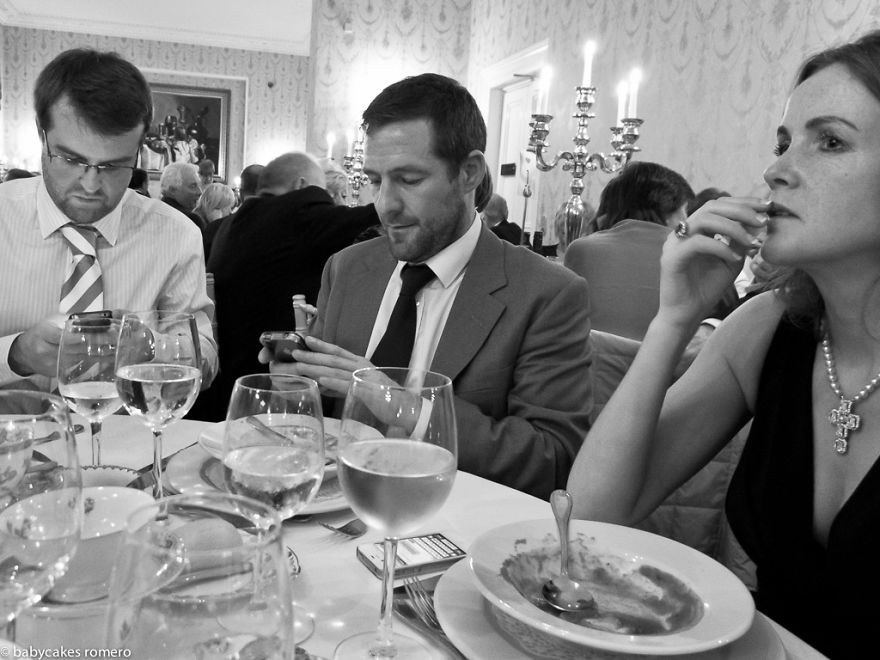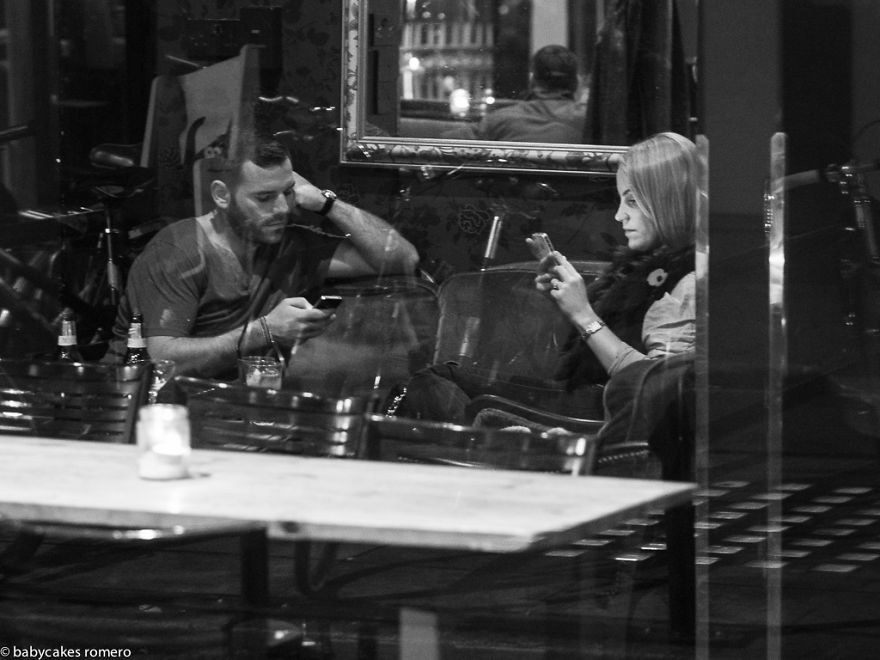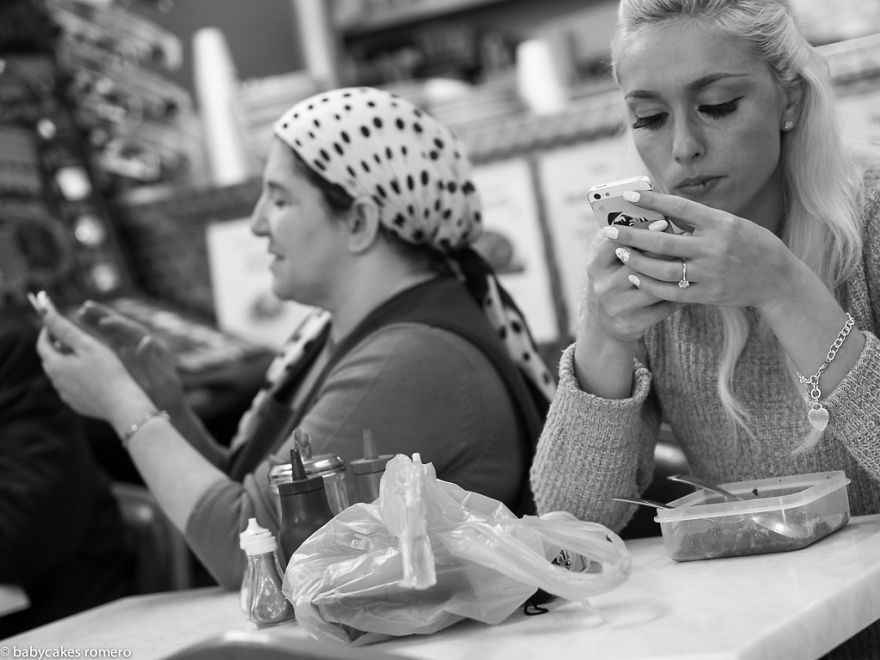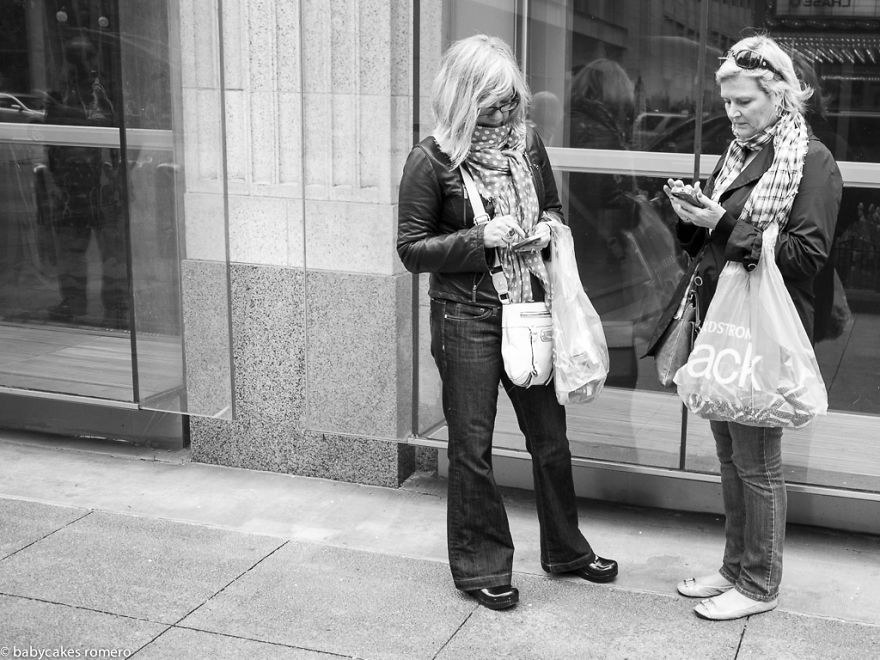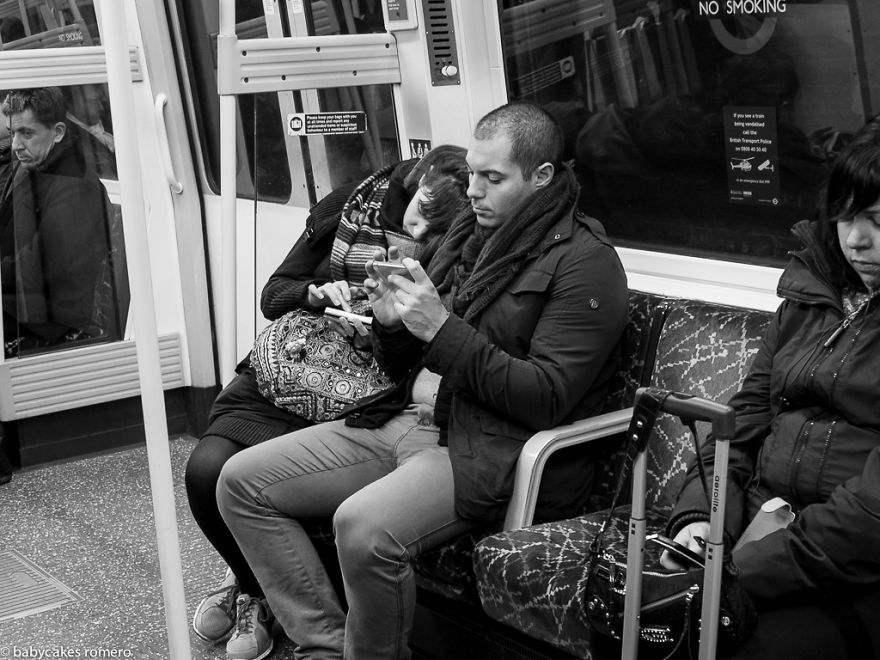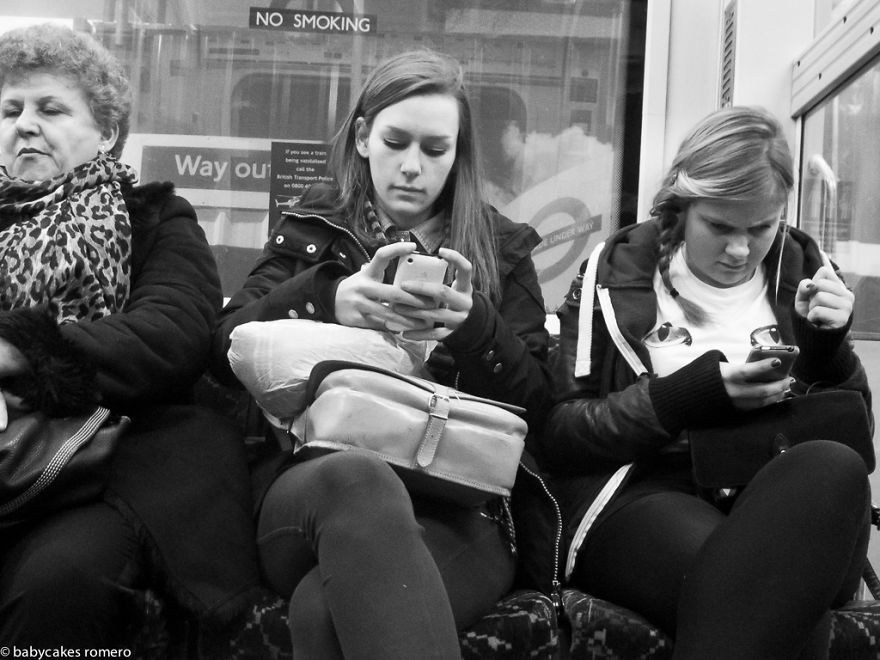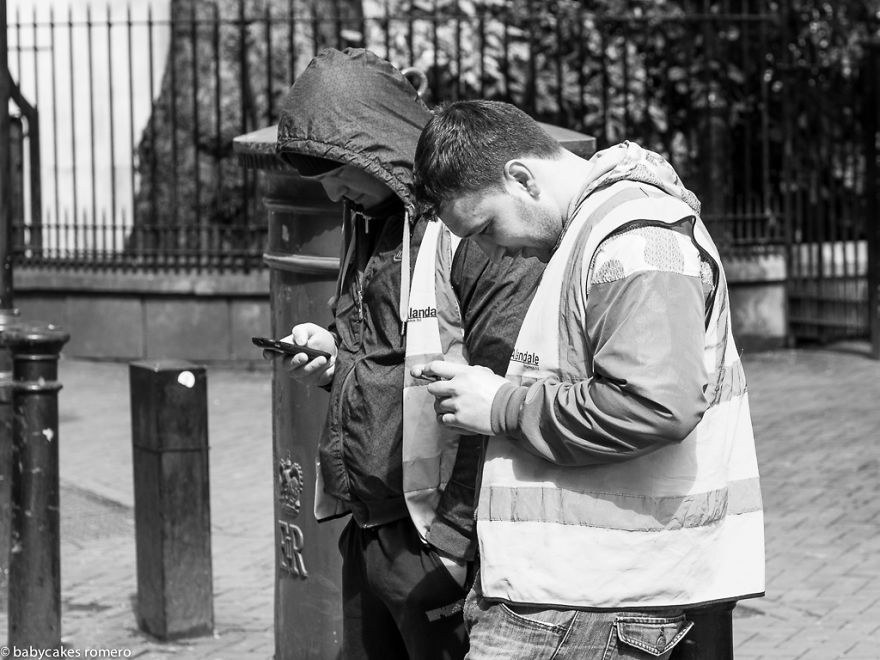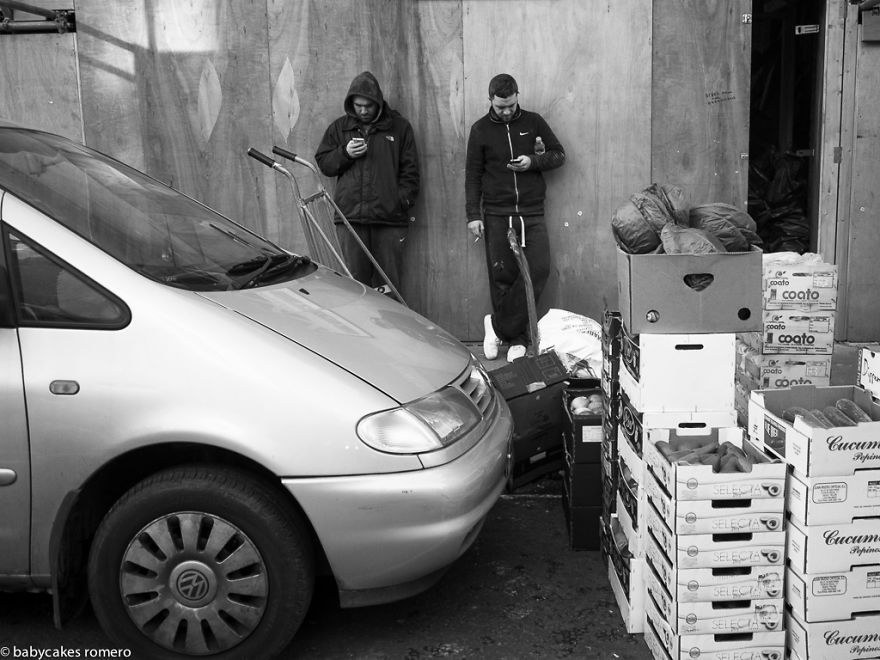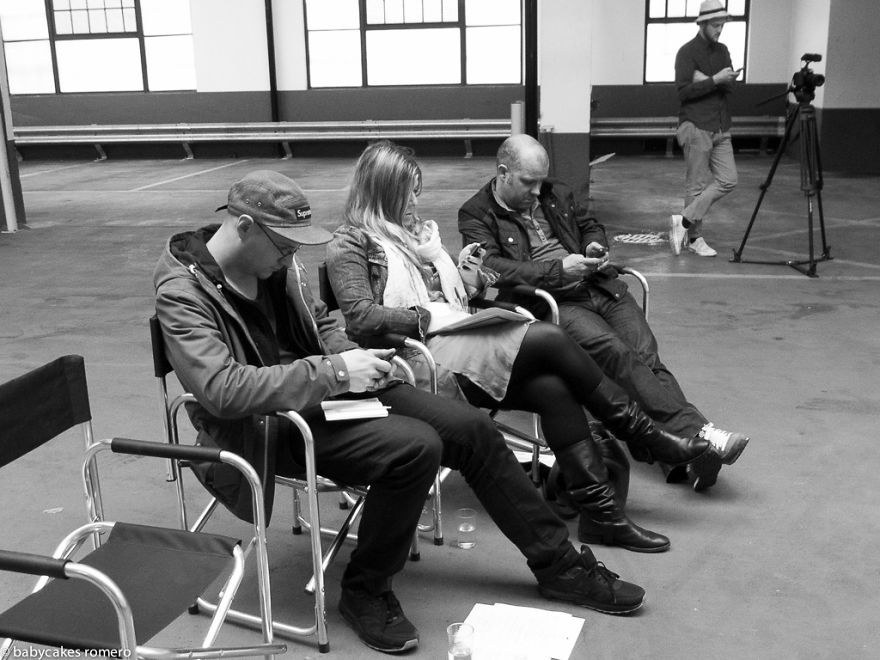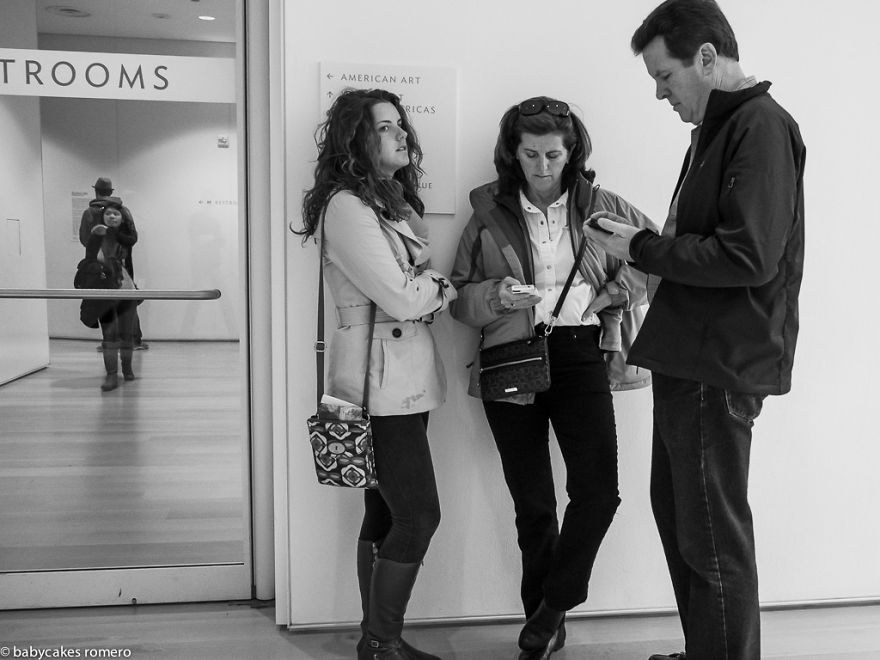 Source: via Buzzfeed