Check Out This Foldable Electric Bike That Is Able To Fit Inside a Bag!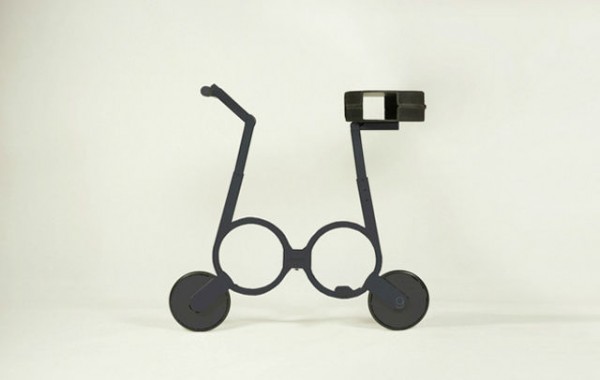 Although foldable bikes might not be a new invention, this latest version takes the idea further with additions such as having an electric motor, and even being able to fit inside a bag. The recently unveiled 'Impossible' bike is said to be able to transport a rider weighing 85kg, at a speed of 12.5mph for 45 minutes, on a single charge.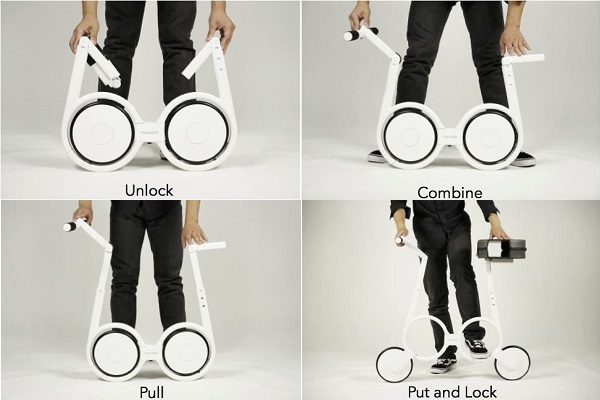 The bike which made its first appearance on its Kickstarter campaign page launched by its developers, is made out of carbon fibre and is unfolded in four stages. This includes unlocking, twisting the handlebars and saddle into position, pulling up the bike to its correct height, and then using the frame to lock it into place.
The height of the bike is adjustable with four options – 2.1ft (65cm), 2.2ft (70cm), 2.4ft (75cm) and 2.6ft (80cm). The buttons provided on the handlebars are used for brakes and the wheels are hollow, but solid. Custom-built by the Beijing-based team, the Impossible is powered by a DC brushless motor and runs on 10 2,900mAh batteries. There are also no pedals.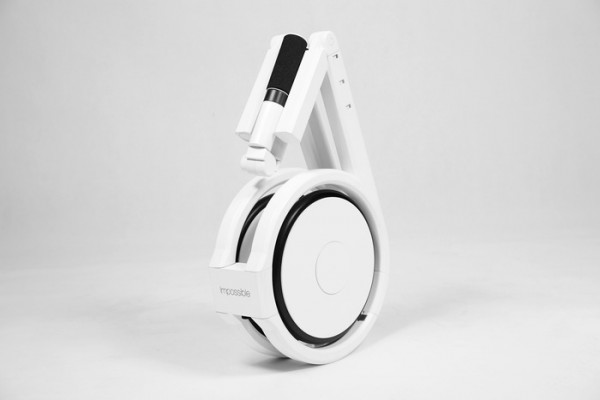 "One of our main challenges was choosing an electric motor that would fit our parameters both in terms of power and in terms of weight," Impossible Technology developers said. "For the purposes of our proof of concept, we have modified an existing electric motor. However, Impossible will be shipped with a motor completely designed by Impossible Technology."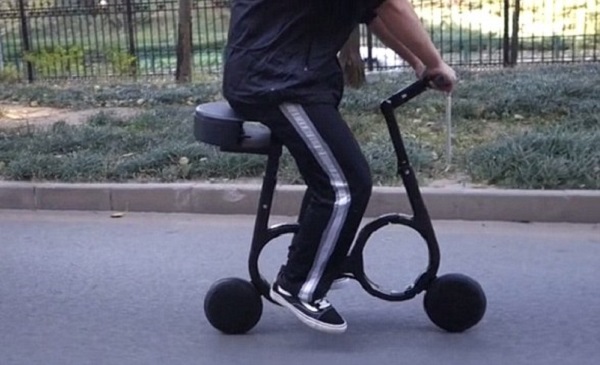 Funding on the bike's Kickstarter campaign page has already reached over $200,000 CAD, which is almost four times its target amount. There are black and white models available for pre-order, which costs $480 CAD and $430 CAD respectively. Shipping will begin once the campaign ends on the 25th of December. International shipping will however begin in August 2015.