3D Pen Let's You Create Drawings Out of Thin Air!
If you've ever thought about making drawings out of thin air in a 3D format, then now your imagination can become a reality. Hammacher Schlemmer, a company based in Illinois, USA has developed a unique pen that "writes" with warm thermoplastic that hardens in a matter of seconds.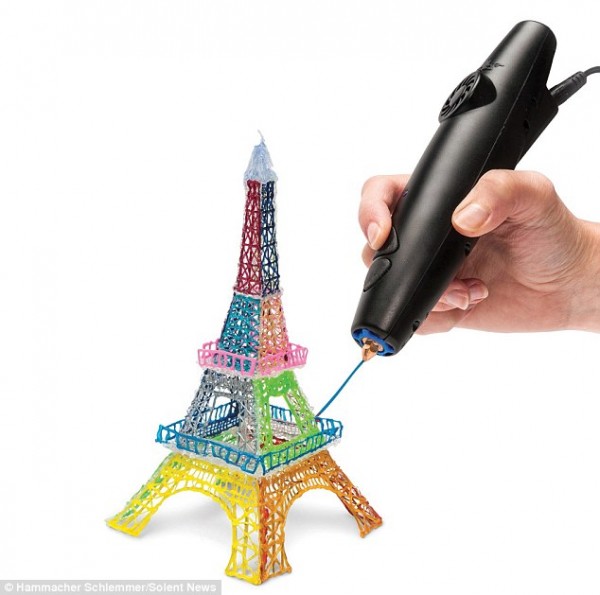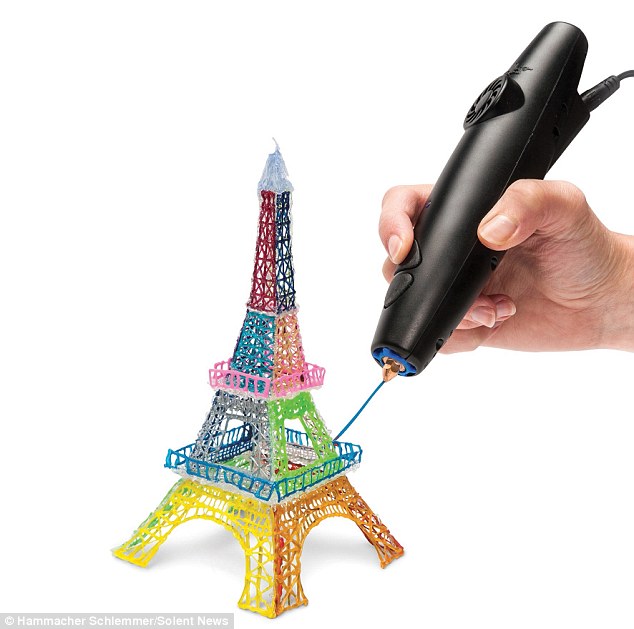 In order to create designs, users download prints of world-renowned landmarks, trace them on paper to create a replica of its parts, then mend those pieces together. The pen is powered using electricity and heats up in under a minute. Users can choose from two writing speeds and five colours – black, red, yellow, green and blue to create their designs.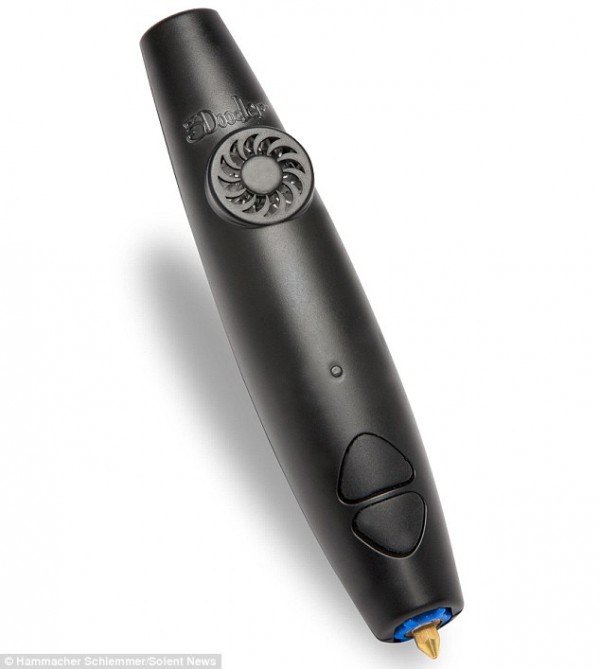 At 7.5 inches (19 cm) long, 1.5 inches (3.8 cm) in diameter, the US$100 pen takes approximately two hours to complete each design. It is capable of melting two types of plastic, ABS and PLA, with the former being heated to 230°C (445°F) and the latter 210°C (410°F).
A spokeswoman from Hammer Schlemmer said "Instead of releasing ink, this pen extrudes warm thermoplastic that hardens within seconds allowing you to create three-dimensional freehand drawings. Artists can download blueprints of a 6-inch (15cm) tall Eiffel Tower, a napkin holder, or even Istanbul's Sultan Ahmed Mosque. They can then trace the designs and mend them together with the 3D pen, creating hand-drawn three-dimensional objects. Since the plastic hardens quickly, users can draw in the air to create a bird's outstretched wing or connect two faces of a cube. "
You can check out the video below of Hammmer Schlemmer's 3D pen in all its glory.