New Wakeboard That Allows You To Surf Without Waves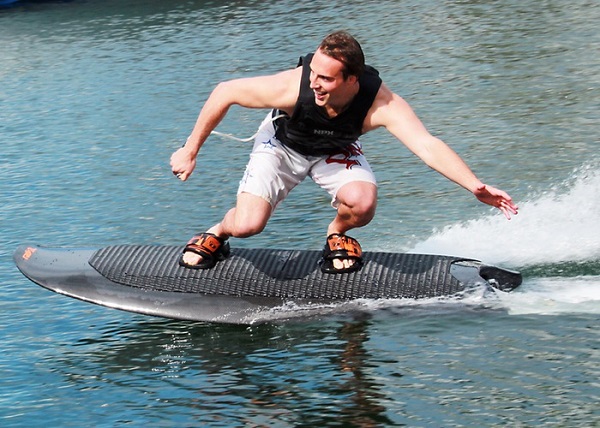 Surfboarding is a water sport that is impossible without waves. Sometimes the waves will be too poor for surfing, so instead of being able to surf at any time you desire you have to wait for the perfect waves to come. At the Cannes Yachting Festival that was held earlier this month, some Swedish designers unveiled an electric-powered wakeboard that gives a boost to riding waves. The new technology called the Radinn board is made of lightweight carbon fibre and travels at up to 25 knots (29mph or 46 km/h), without the support of a boat.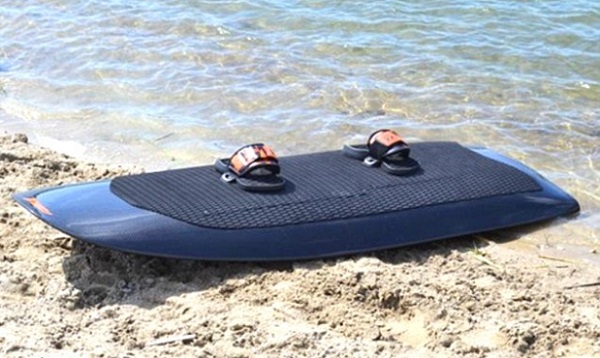 Swedish wakeboarder and founder of the Radinn board, Philip Werner, said that he devised the electric-powered board while studying at the Lund university in 2012. Alongside his partner Alexander Lind, and engineers Oskar Odén and Filip Böttcher, a prototype was later developed and revealed in May 2014.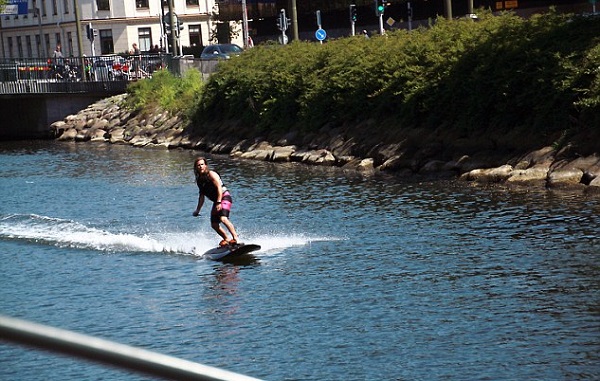 The Radinn board is powered by lithium batteries stored in a waterproof pocket and features a saltwater-resistant jet-propulsion system. There is also a wireless remote controller that allows you to alter its speed. Its entire weight inclusive of the batteries is measured to be 64lbs and the batteries are said to offer up to 30 mintues of power when travelling on full speed.
Radinn, which is explained to be a portmanteau of Radical Innovation, is based at the Ideon Science Park, in Lund, in the south of Sweden.
Currently, the firm is carrying out further tests on the board, which includes improving battery life and speed, before pre-orders begin later this year.  Productions and sales will officially begin in 2015 with the retail price set at €15,000 (£11,800 or $20,000).