Apple Designer & Heineken Develops Domestic Draft Beer Machine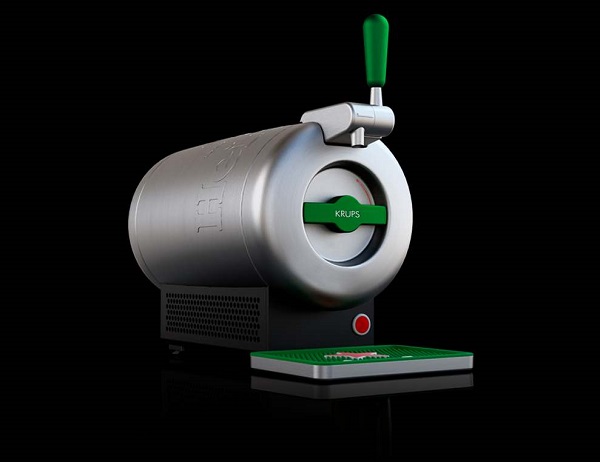 While coffer lovers are being gratified with their own Espresso coffee maker, we ought to remember the beer lovers. Apple's Marc Newson teamed up with Dutch brewing company Heineken, has created a domestic draft beer machine called The Sub, that will allow you to savor the different types of Heineken brand beers in draught form.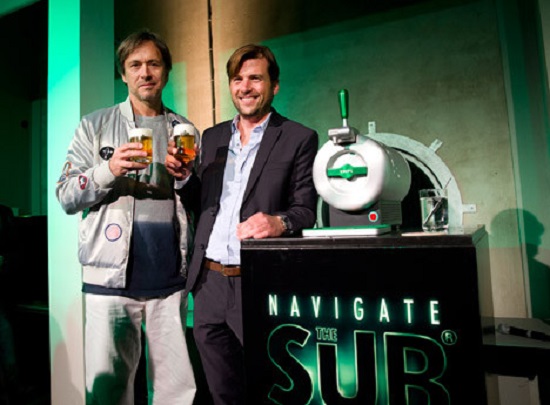 "The point is that draft beer is fundamentally for people that like beer and drink beer, and who know that draft beer is far superior to beer that you will get in a can or a bottle." Mr. Newson said in an interview with the Dezeen magazine.
The 41cm tall appliance is shaped like a metal beer cask, and features a tap at one end and a red button on the front to turn the device on. The body sits on a base with mesh sides.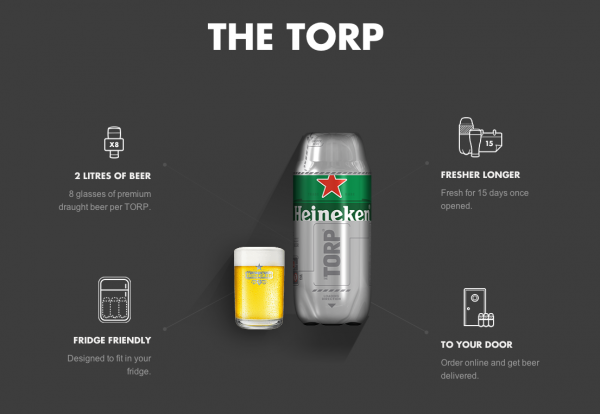 The machine can be filled with pressurized modules called Torps, that hold two litres of beer. These can be ordered from the company containing any Heineken brand brew that you desire. The Torps are inserted horizontally at a circular compartment that is at the center of the device.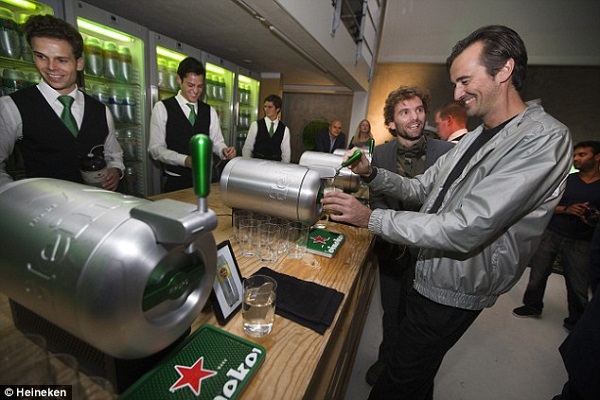 In contrast to canned beers that provide a fixed amount of beer, the Sub also provides home drinkers with the luxury of pouring themselves their desired amount of beer.
"My wife for example, who loves beer, doesn't ever drink a whole can of it. Half a can will sit there, get warm and get thrown out," Mr Newson said.
The Sub was developed from a similar product that was launched by Heineken a decade ago. The 'Signal Black' edition is currently available for purchase across France and Italy for €249 (£195). It is expected to go on sale in the UK next year, while other markets have yet to be announced.