This Smartwatch Only Needs To Be Charged Once Per Year!
Battery life is always one of the biggest talking points where smartphones and technological gadgets are concerned. Each year as Apple and Samsung release their latest invention, returning and new customers ask one question they deem priority above all "How long can I use it before charging it?". The question has taken on such a form importance that rumours circled stating that the iPhone 6 and 6 plus would not be released until Apple was convinced that his battery life was sufficient.
The real breakthrough into some considerable battery life has thus far come in the form of Smartwatches. While the best of these wrist devices can hold it's charge for 7 days, one Illinois-based company has developed a watch capable of holding its charge for an entire year! It is almost half the price of Apple's watch at US$179.95 and connects to any Android or iOS device.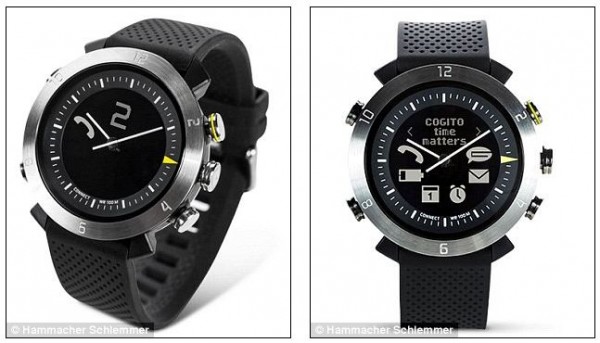 The No-Charge watch is available from online retailer Hammacher Schlemmer. According to the gadget's product page, the watch should hold it's charge without fail for an entire year. It is capable of connecting a range of smartphones using Bluetooth Smart technology. This uses a fraction of the energy required by older versions of Bluetooth, claims the firm, "allowing the batteries to last up to one year and eliminating tedious recharging".
The No-Charge watch boasts a host of features including Caller ID, number of missed calls, the display of text messages, e-mails, social media posts, calendar invites and notifications. The buttons on the side of the bezel allows wearers to play or pause music on the phone and also take a picture.