12 Year Old Cancer Patient Receives First Ever 3D Printed Vertebra
When 3-D printers were first announced most of us thought of all the "cool" things we could do with it. Now, it turns out it is more than just an item of novelty as it made it first big contribution to medicine. China Central Television reported that a "Beijing hospital has carried out the the world's first 3-D printed vertebra surgery." In an operation that lasted over five hours, doctors replaced the tumorous second vertebra in the neck of 12 year old Minghao.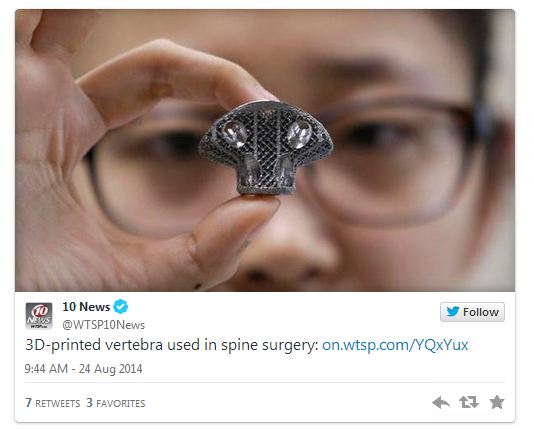 "Using existing technology, the patient's head needs to be framed with pins after surgery. The patient's head cannot touch the bed when he is resting. This lasts for at least three months. But with 3-D printing technology, we can simulate the shape of the vertebra, which is much stronger and more convenient than traditional methods." explained Liu Zhongjun, director of Orthopaedics at Peking University Third Hospital.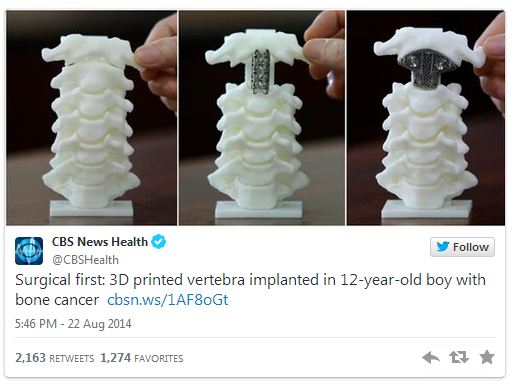 While Minghao has pulled through the surgery he has not been able to return to oral communication thus far. He depends solely on a writing board to get his messages across. Doctors are optimistic at the signs of improvement shown each day and it is expected that the recovery process will be slow but gradual. It seems science has one more avenue from which it may seek help.