This Armband Is Ready To Replace Your Touch Pad!
The world of technology continues to evolve and at a rapid rate. Some will tell you that the world is waiting for something new that everyone can use comfortably. The likes of laptops, smartphones, tablets and more recently phablets have begun to saturate the market. So, what's next you ask? The smart-watches have been trying hard to stake their claim, but they might need to work a bit more on convincing the public to covet them. It simply means there is space on the "tech gadgets throne" for a new trend and a new competitor in the form of an armband has emerged.
Thanks to a start-up called Thalmic Labs, consumers will be able to interact with their devices via motion by using the Myo armband. Sensors within the gadget are able to detect the motion and electrical activity of  a person's arm, allowing it to interpret hand gestures.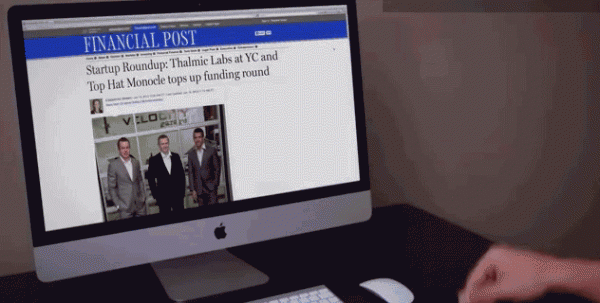 The 'one size fits all' armband is compatible with Windows, iOS and Android devices. It is currently available for pre-order at a smart price of US$149 and will hit stores in September. Digital Trend state that while motion sensing technology in itself isn't new, citing Microsoft's Kinect as one of the popular gadgets on the market, they believe Myo "makes using Kinect look like drunk charades."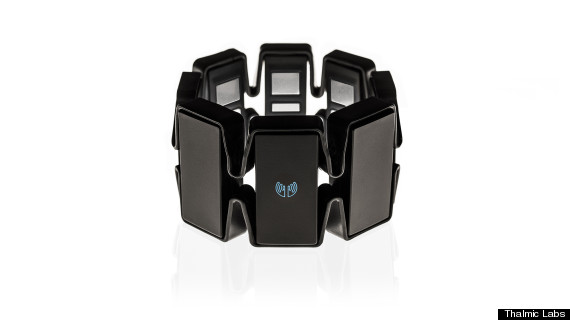 Thalmic Labs also revealed that a list of compatible apps and programs will be posted on their website within coming weeks. "We're building the future of human-computer interaction and we're excited about how new computer interfaces will shape our lives," a Thalmic spokesperson told The Huffington Post in an email. "For us, the Myo armband is a first step down a long path in that direction."
Check out the Myo armband in the concept video below: