World's Tallest Roller Coaster To Be Built In Florida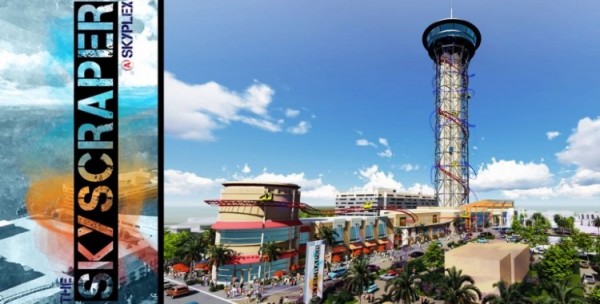 Theme parks are one of the best places to go for fans of thrills. In 2016, the World's Tallest Roller Coaster will be built in Orlando, Florida. The new ride to be called the "Skyscraper" is set to be the main attraction of a large entertainment complex that designers have named, Skyplex.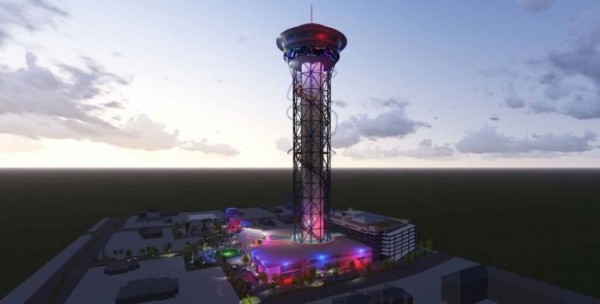 The Skyplex Entertainment Complex set to be located on International Drive, Orlando, will spread out over 46,000 sq. m. and sit on a plot measuring 4.58 hectares. The complex will also feature restaurants, shops and a large 55 storey tower at the heart with a glass elevator and observation room that will offer astounding views of Orlando. According to the designers, the tower will also be the tallest structure in central Florida.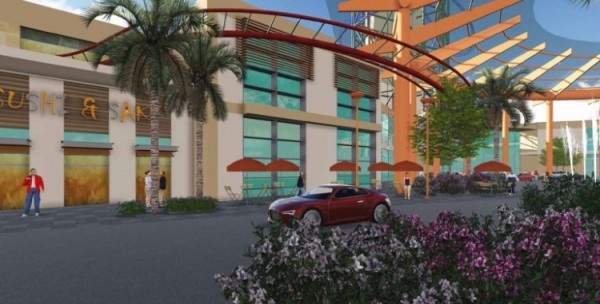 The Skyscraper coaster will also feature a vertical coaster ride called the Polercoaster. This mega-thrill ride is 163 metres tall and will entwine around the tower of the Skyplex, taking riders along loops and spirals, in a similar way to a Helter Skelter ride. Florida will be home to the first unit ever built.
"Not only will the "Skyscraper" coaster be the world's tallest, we believe it will be the most thrilling. There will be incredible heart-pounding inside and outside loops, dives, spirals and inversions like the world has never seen." Bill Kitchen, Founder of US Thrill Rides and creator of the Polercoaster said.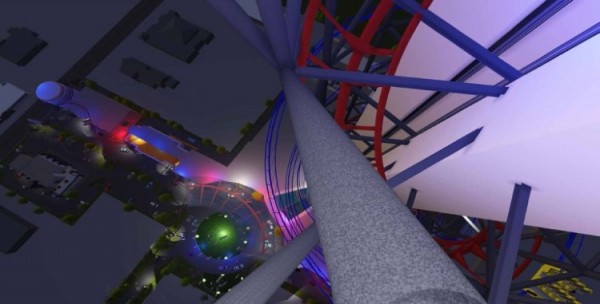 Those riding the roller coaster ride will have to endure 3 minutes of exciting dips and spins covering 1,584 metres of coaster tracks at speeds of 65mph.
The designers say that the cost to build the roller coaster will be US$200 million. The building process of the ride will begin in 2015.