Artist Omid Asadi Creates Ravishing Art By Carving Into Leaves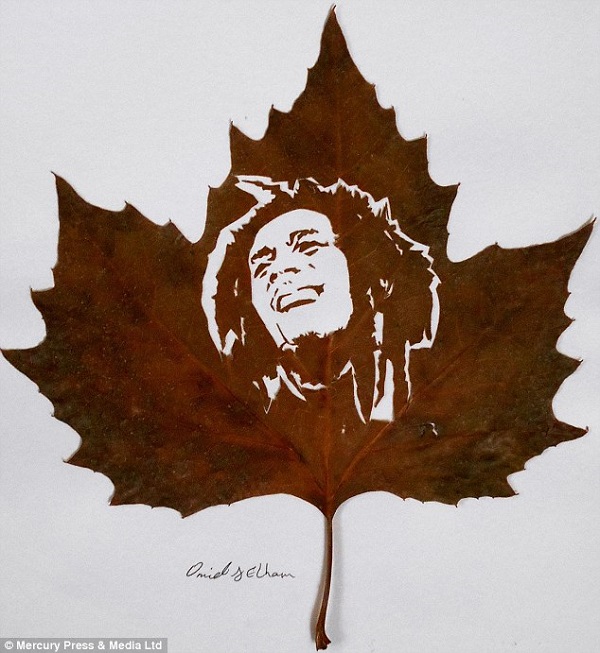 As an artist you will need materials such as different shades of pencils, paints, a sketch pad etc., but some artists however have decided to use their surroundings to create some of the most unbelievable artworks. An artist from Greater Manchester has taken this path and  proved that art can be on anything, even fallen leaves.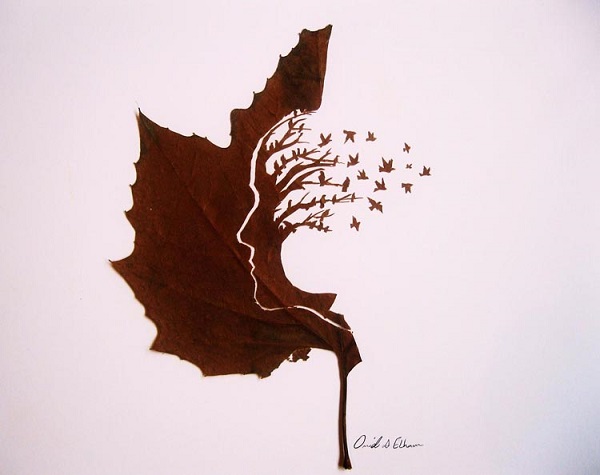 35-year-old Omid Asadi, has created a collection of intricate images by delicately carving into fallen leaves with just a scalpel and a needle. Some of these images of his portfolio include iconic stars and animals.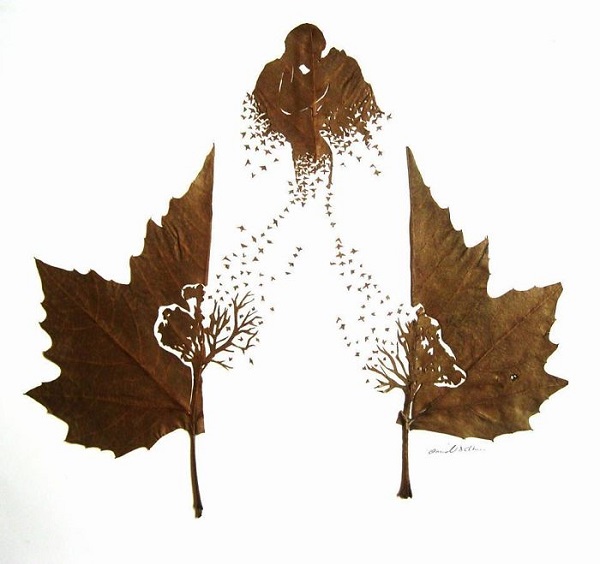 Asadi, originally from Iran, says the idea of carving images into fallen leaves was sparked by an idea he had while strolling in a park with his wife, Elham, two years ago.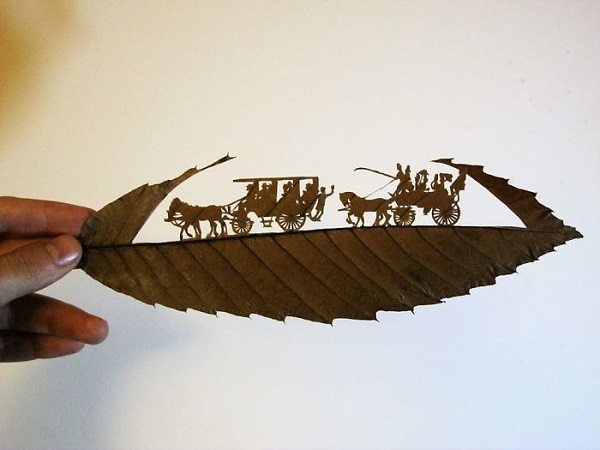 'Two years ago me and my wife were walking in the Sale area and we found some heavy and beautiful leaves and we put them in a book to press them." Mr. Asadi explained.
"About that time I visited a gallery and saw an exhibition on paper cutting – it was then I decided to give these leaves we found another life." he added. "My wife is a professional artist and she does Persian miniature artwork so she taught me how to use the leaves – the first year I practised for two or three hours every day."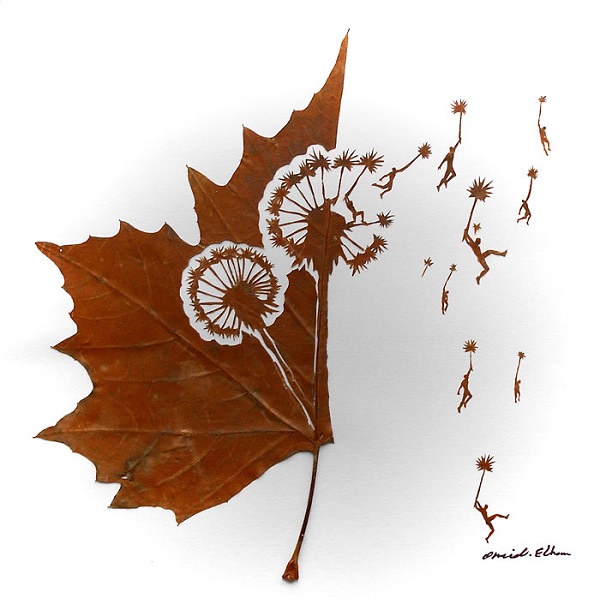 Mr. Asadi also went on to share the procedures he took in creating the works and stated, "The process of carving each leaf can take one or two days or up to one month, I use just two or three tools – a scalpel, a magnifying glass and sometimes a needle. I just press the leaves, I don't use any chemical things or anything like that, after I've finished I simply use wood glue and press them on the paper."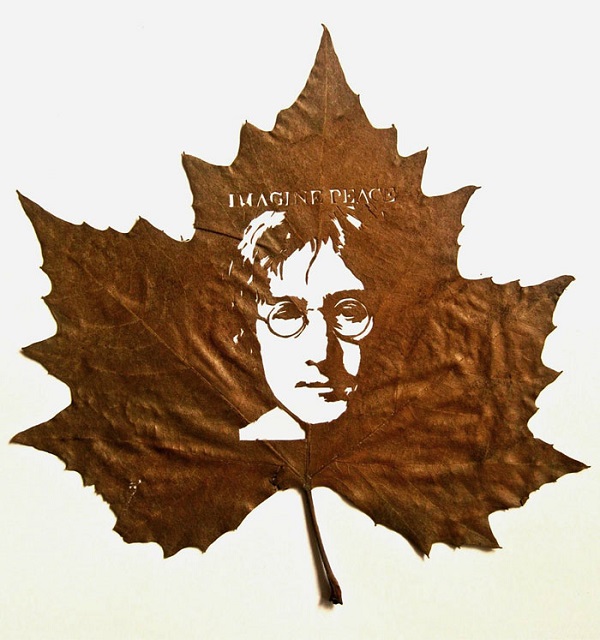 Check out more of Omid Asadi's leaf carving works here on his Facebook page.