New App Uses Facial Recognition To Help You Find Your Lost Dog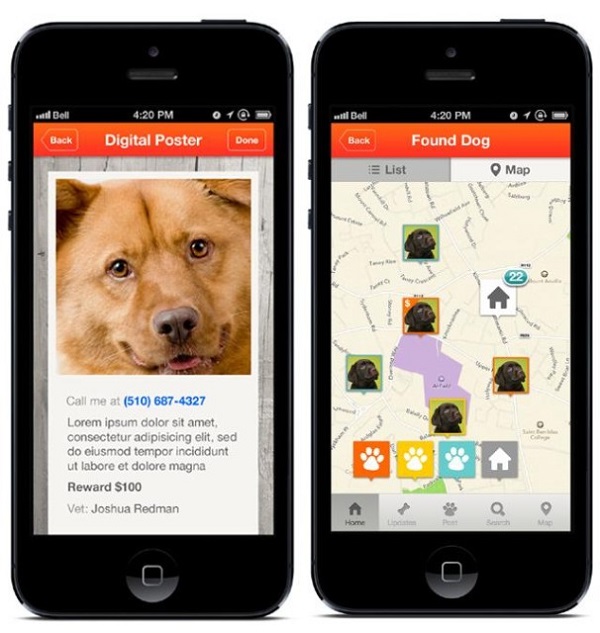 There are many pet owners who have once lost their dog and spent days hanging posters, making phone calls and knocking on neighbours doors in hopes of finding their companion. Scientists Dr Steven Callahan and Dr John Schreiner of the University of Utah's software development center have successfully created a new app called Finding Rover that allows users to search an online database of reported lost dogs using a facial recognition technology.
The Finding Rover website stores a database of photos of dogs from shelters and tries to match eight distinctive facial markers on dogs including the eyes and nose.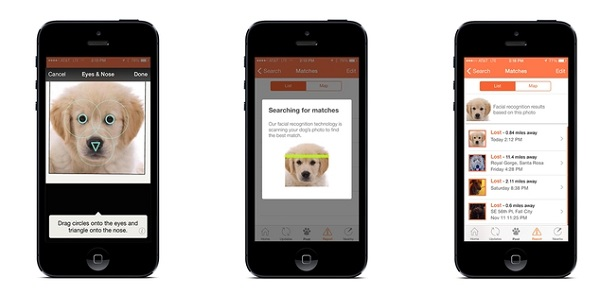 "It's difficult to measure accuracy, but if there are 100 dogs in a database, a top-three match would be hit 98 percent of the time." Dr Callahan said.
The FindingRover.com founder, John Polimeno, expresses that he wants to expand the photo database to improve the odds of more missing dogs being reunited, with dog shelters across the U.S. set to sign on. He is also showing the system to rescues, veterinarians, and dog groups, and visiting other countries.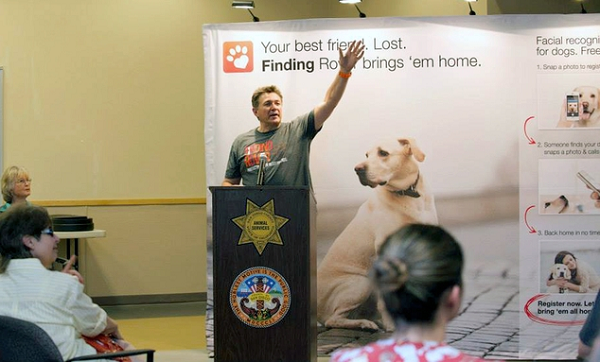 The system's deputy director, Daniel deSousa, explains that the program can be operated in two ways, one of which includes someone finding a lost dog, taking its picture and sending the image to the database, where a match generates a notice to its owner who can then be able to arrange a pick up. The other method is that dogs coming into a shelter after being found will have their photos run against the database, and if there is a match the owner is called.
Recently, Finding Rover was used to successfully reunite a pet at San Diego County Animal Services with its owners.
Finding Rover recently hit the Apple Store and can be downloaded for free. Android and Web versions will be available in a few months,  so that you will be able to use the technology even if you don't own a smartphone.