A US$299 Device That Beams Apps To Your Windscreen
Apple and Google have already seen the potential in connecting dashboards to phones, but if you can't afford such a car just yet, Navdy offers a less expensive alternative. Created in San Francisco, United States, Navdy is a dashboard-mounted heads-up display (HUD) that connects to an Android or  iOS smartphone via Bluetooth.
Notifications from social networks such as Facebook and Twitter are automatically beamed to the display and can be accepted or rejected using voice command or hand gestures.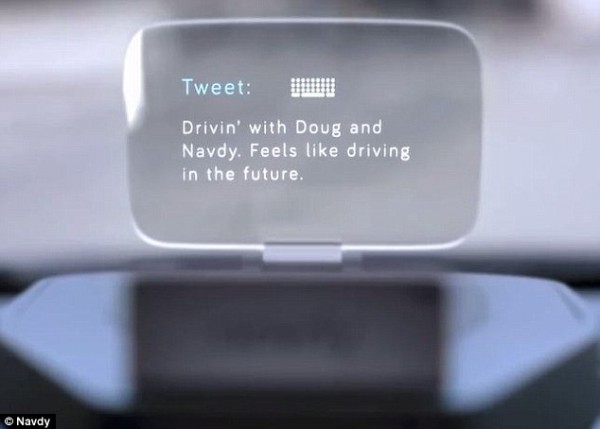 The device is also capable of showing e-mails, text messages, calls and maps. During navigation a split-screen is made available separating the map from other functionalities. The voice and hand gestures can also be used to compose posts or tweets while driving and Navdy is fitted with noise cancellation technology which allows it to focus solely on human interaction.
Navdy which was created by Entrepreneur Doug Simpson can be placed anywhere on the dashboard that is most suitable to the driver. Additionally, it comes with advanced dimming and stabilisation controls and can be synced with other smart car technology which shows alerts such as low tyre pressure and fuel levels.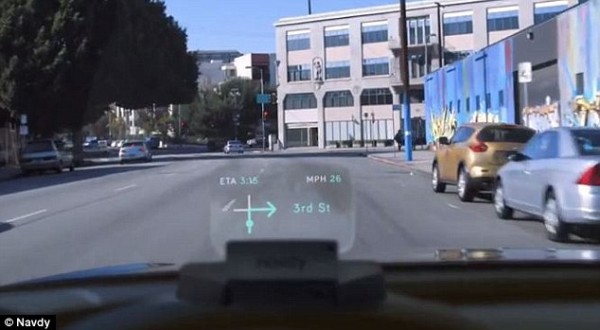 Navdy is compatible with iOS7 and Android 4.3+. It is available for pre-order with prices starting at US$299 a 40% discount off it's retail price of US$499. International shipping will set you back an additional US$30.