A Functional Microscope Built Using Only Lego Pieces!
Artist Carl Merriam built a functional microscope using only lego parts. Merriam who is famously known for his intricate Lego renderings of mythical create Cthulhu and other creations submitted the microscope to Lego Ideas, an initiative by the Lego Group to crowd source, model and distribute new designs.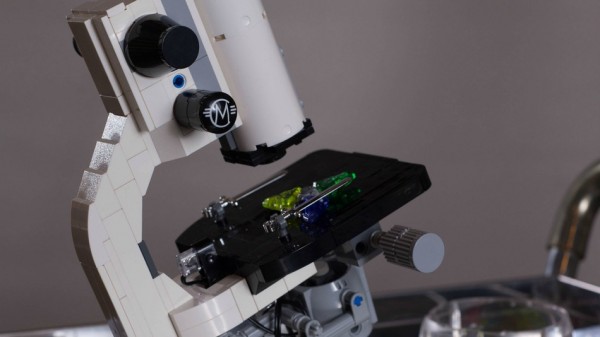 In order to qualify designs must receive the minimum support of 10,000 users who are members of the Lego website. Those whose ideas have been selected by Lego will receive 1% of the product's royalties.  Merriam is a huge distance off with only 700 votes thus far, however he still has nine months to conjure up the votes he necessary for qualification. He says the idea was born based on trying to find a practical use for the Lego's designer X-Pod sets.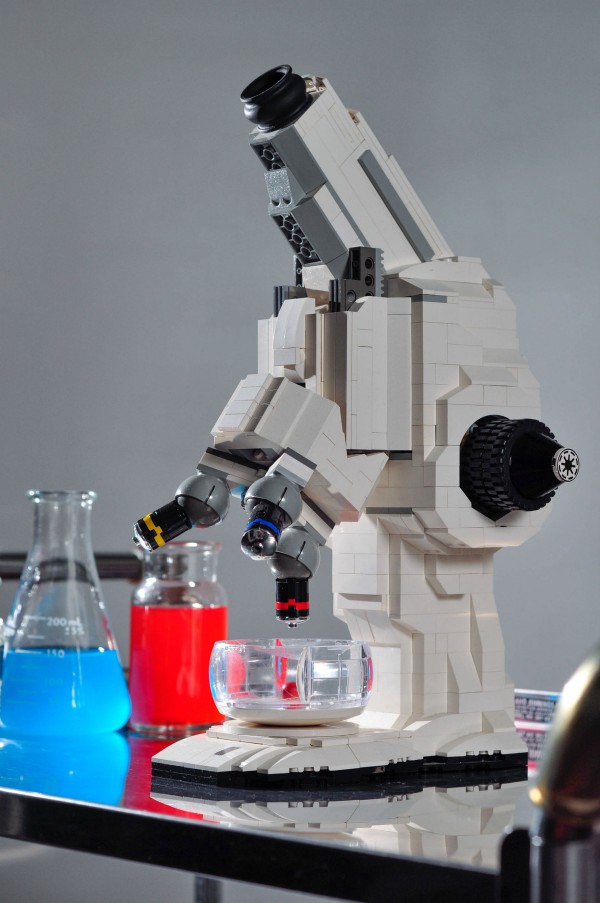 "While trying to find a use for the pod itself, I realized that [the lens] was very close to a deep petri dish," he wrote on his blog. "I used a planetary gear system to allow both coarse and fine adjustment of the objective 'lens.' A little more tinkering and I connected the focus to a magnifying glass and fiber optic light in the eyepiece, so adjusting the focus knobs would actually bring the writing on a Lego stud in and out of focus."
The microscope currently has limited power but Merriam states that it is possible to build a more powerful model. The current version has adjustable knobs, magnification and lights that have all been made using Lego pieces. It appears to be a solid design with only community support lacking at the moment. Individuals who care to support are welcomed to sign-up at Lego Ideas for free. Who knows, you might just be inspired by one of the many concepts on display.