How Did This Massive Comet Appear in New York?! Lets Find Out!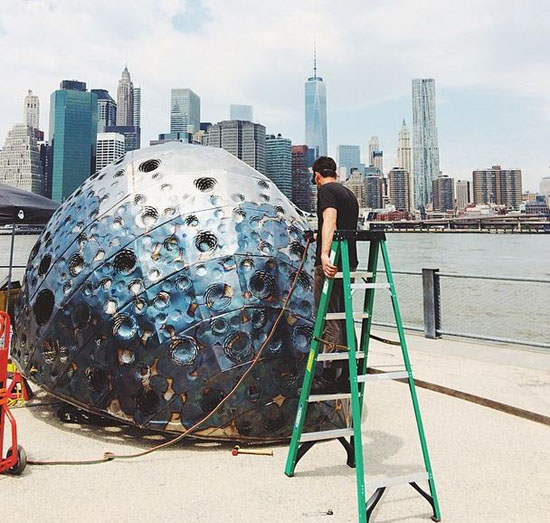 Architect Jason Klimoski of StudioKCA and designers David Delgado and Dan Goods of NASA's Jet Propulsion Laboratory are currently putting the finishing touches on a model of a comet called 67P/Churyumov-Gerasimenko comet (C-G comet). The model comet measuring 9-foot high and 12-foot long was built by hammering, piecing and moulding together steel and placing lights inside to make the model look realistic.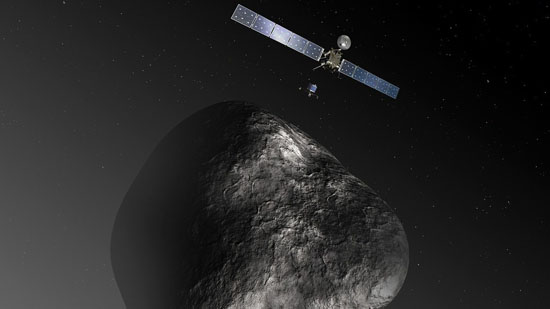 As scientist from the International Rosetta Mission and European Space Agency aspire to discover the true anatomy and atmospheric tendencies of comet life and the origins of water on Earth, they have been closely watching the journey and activities of the C-G comet for the last decade. After locating the comet in January, which had a measurement of 9 miles high and 12 miles long, scientist hope that when the Rosetta satellite finally reaches it  in August of this year, the data they will receive from the it will answer if the comet-delivered water and ocean theory is accurate.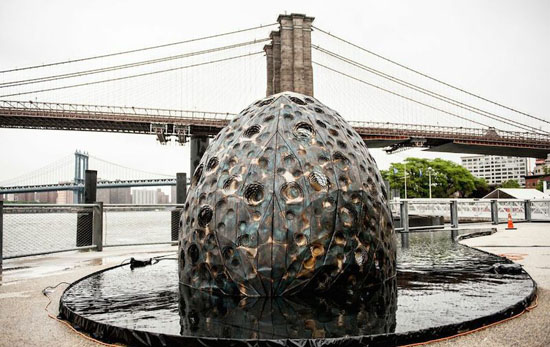 The installation, which is scaled to a smaller 9-by-2 size, took much planning and precise execution by combining water, electricity and steel as it replicates every detail of the comet. The model comet was placed in a reflection pool with lights inside and fine mists being released from it so as to serve as the comet's tail, which is formed when the icy ball goes closer to the sun and heats water from solid gas.
The massive C-G Comet replica resides at the Brooklyn Bridge Park overlooking Manhattan's East River. It will also be featured at the World Science Festival for 2014.