BMW Reveals New Solar Powered Station For Electric Cars
Earlier this month, BMW unveiled its Solar carport concept that allows electric car owners to refuel their vehicles. The innovative piece was displayed at a media launch held in Los Angeles for the BMW i8.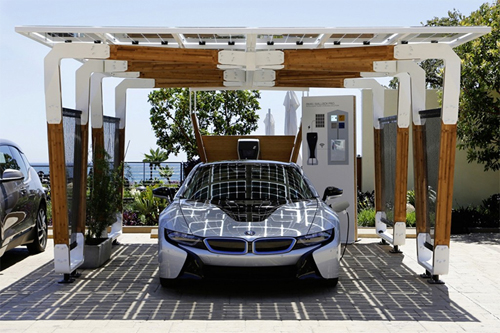 The carport concept features an open style design with overhead solar panels, bamboo columns and carbon fibre composition. It is believed that BMW's aim is to deliver an environmentally friendly and sustainable solution to car refuelling and with the BMW i3 set to hit the market it is little mystery as to why such advancements have begun.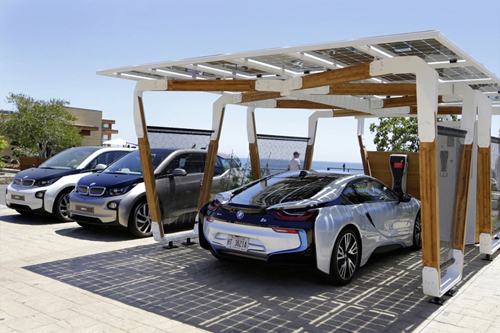 The carport is expected to work in tandem with the BMW i Wall Box Pro that offers a charge of up to 80% in as little as 2 hours.   Tom Allemann, of BMW Designworks USA explained that "With the solar carport concept we opted for a holistic approach: not only is the vehicle itself sustainable," he said, "but so is its energy supply."
"This is therefore an entirely new generation of carports that allows energy to be produced in a simple and transparent way," Allemann continued. "It renders the overarching theme of lightweight design both visible and palpable."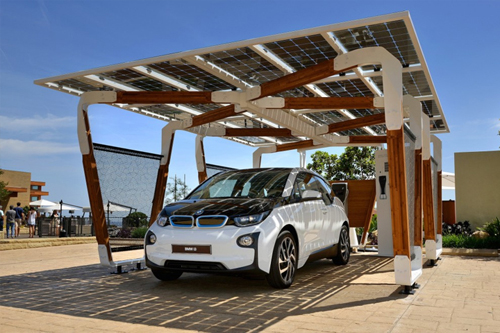 BMW's line of electric vehicles will be made available to the public in July starting with the completely electric BMW i3 estimated to have a market cap of US$41,350 with a 22 kWh lithium ion battery that has a range of 80 to 100 miles. Customers who want the BMW i8 will have to pay a staggering US$135,925 and is expected to hit the market this fall.