Philippines Restaurant Provides Serene Waterfalls Experience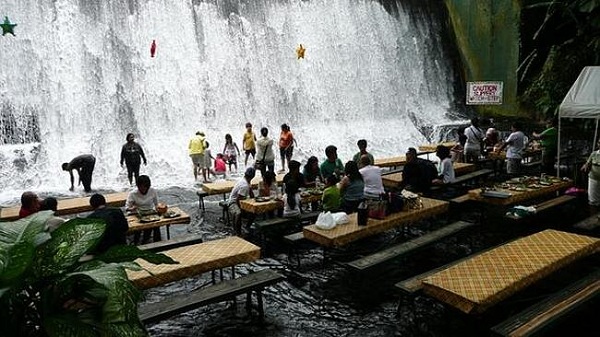 An unusual restaurant located in the Philippines is sure to leave any customer refreshed as they serve up traditional plates while customers soak their feet in the crystal clear spring water from a waterfalls. The Waterfalls Restaurant gives guests a watery thrill as they dine on bamboo tables right next to the Labasin Falls. The waterfall is admittedly not natural, but runoff from a nearby dam.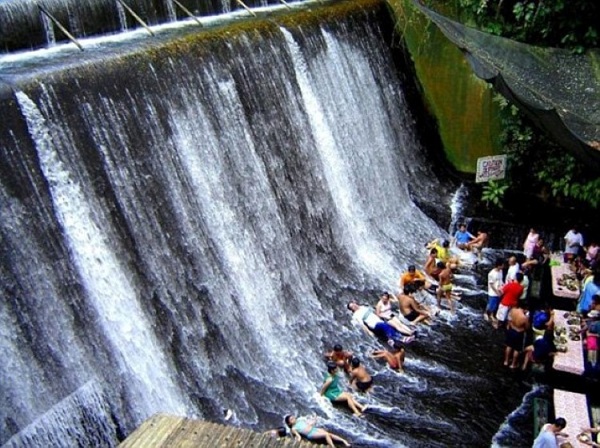 The casual restaurant is located at the Villa Escudero resort and serves as a great place to have meals with your family while cooling down from the hot climate as visitors are free to walk around at the falls barefoot. After customers have completed their meals, they are encouraged to step under the falls to get refreshed. The restaurant specializes in Filipino dishes such as curries and chicken plates. Meals are served on bamboo leaves to complete the jungle-esque dining experience.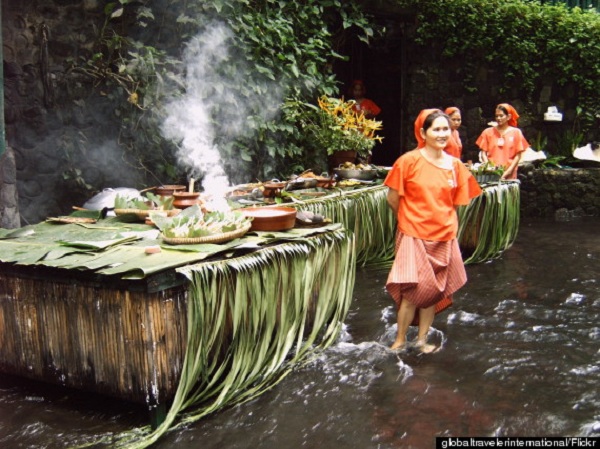 The restaurant's website proudly claims that "the experience of dining on delicious local dishes with the sparkling waterfalls as a backdrop with clear spring water running over your feet is a truly singular and memorable experience only Villa Escudero can offer."
The Villa Esudero Plantations and Resort is located on a coconut plantation and features attraction amenities and activities such as bamboo rafting, rural village tours and experience shows. During the 80's, the plantation was being used to grow sugarcane but was converted to a coconut plantation in the 1900s by the son of the owners. The son later built the country's first hydroelectric plant on the plantation to supply his dessicated coconut factory. Today the resort is one of the best tourist destinations in the Philippines.