The Future Is Closer Than You Think. An Astonishing Jetpack Flight!
In addition to the other company's such as the New Zealand based Martin Jetpack, another company called Jet Pack International (JPI) has successfully designed and built a jetpack.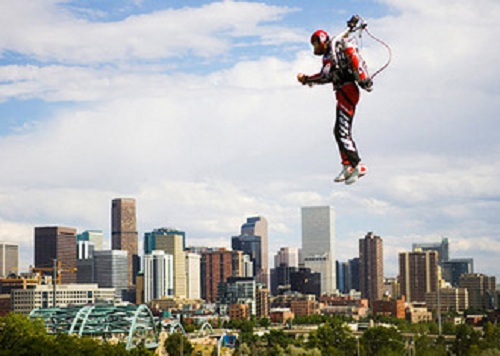 Last weekend at the 'Future Is Here Festival' held at the Ronald Reagan Building in Washington D.C., the company showed off their latest invention. The festival which was hosted by Smithsonian magazine and Nerd Nite Crew is a gathering of world-renowned experts in the fields of science, science fiction and technology where they showcase and discuss science fiction, science, the outer space, and everything from the evolution of humans to life beyond the Earth.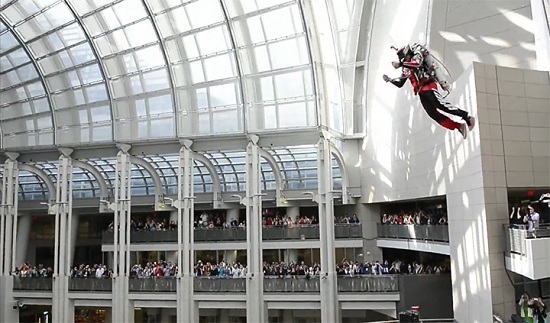 The Jetpack H2O2-Z displayed at the festival has a high speed of 77mph with a maximum flight distance of 2500ft and height of 250ft. Unlike its brethren – the Turbojet Pack T-73 that uses kerosene as fuel and has a maximum flight time of 9 minutes, this jetpack is fuelled with hydrogen peroxide and can only fly for a maximum 33 second on its full tank of 5.3 gallons. It is however rated excellent for being compact and lightweight pack. The Jetpack has been used to fly across the Royal Gorge Canyon at 75 miles per hour with a distance of 1,500ft.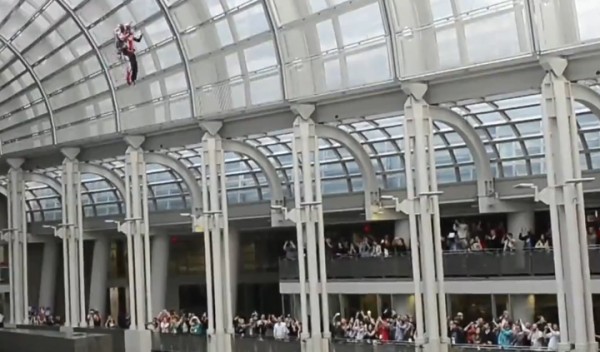 The device should cost between $100,000-$150,000, however you cannot purchase the ready-made device and would therefore have to assemble it yourself.
During the showcase at the festival the pilot- Nick Macomber is seen taking off smoothly even doing a 360 degree roll before flying out further from ground and finally turning back and landing in a controlled manner. In order to control the jetpack, Pilot Macomber uses one hand for power and the other for the movement and flight dynamics. Watch the video below to view the activity: