Dying Zookeeper Gets a Sweet Final Farewell from a Giraffe He Cared For
Mario has spent most of his life working at Diergaarde Blijdorp Zoo in Rotterdam, Holland. His main responsibility was to clean out the giraffes' enclosure. The 54-year-old former maintenance worker is also suffering from terminal cancer and this is why for his dying wish, he asked if his hospital bed could be wheeled inside, so he could say goodbye to the animals that he cared for the most.
With the help of the Ambulance Wish Foundation, his wish was granted and here we have these heartbreaking images of the giraffes going near him to give him a final kiss goodbye.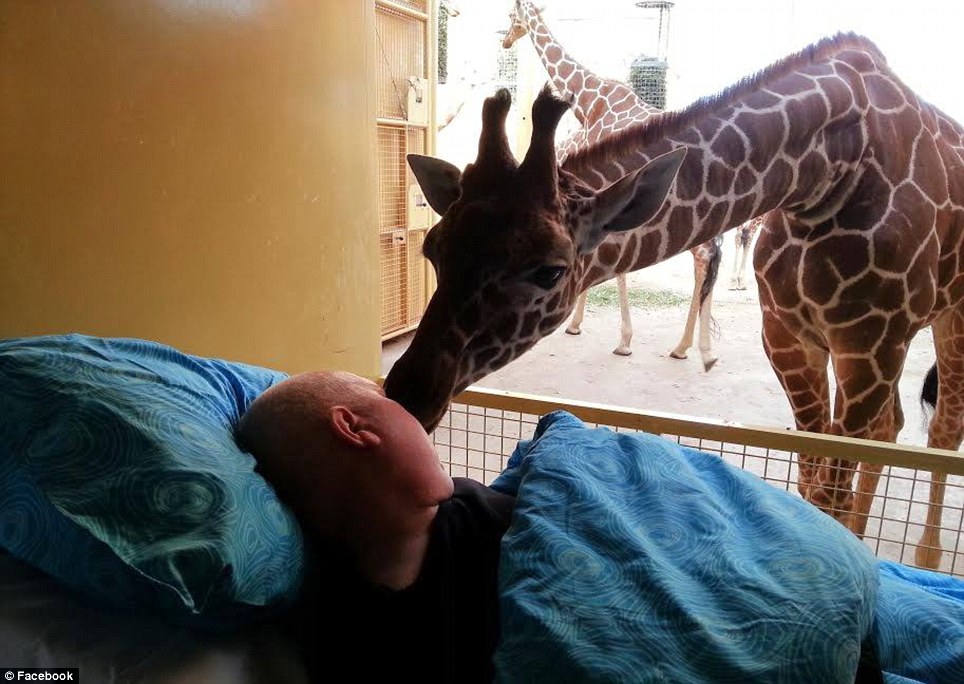 'These animals recognised him, and felt that (things aren't) going well with him,' Kees Veldboer, founder of the Ambulance Wish Foundation – which transported Mario to the zoo – told Dutch newspaper Algemeen Dagblad. Indeed, Mario was beaming during his last moments with these beloved creatures.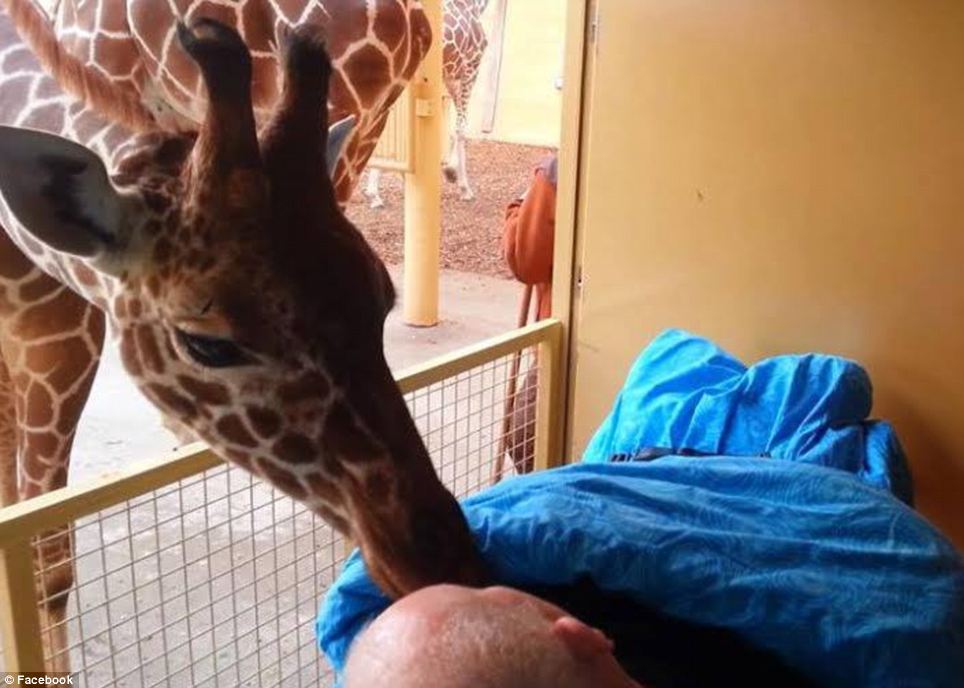 Afterwards, he requested for a moment to say goodbye to his colleagues in the zoo as well.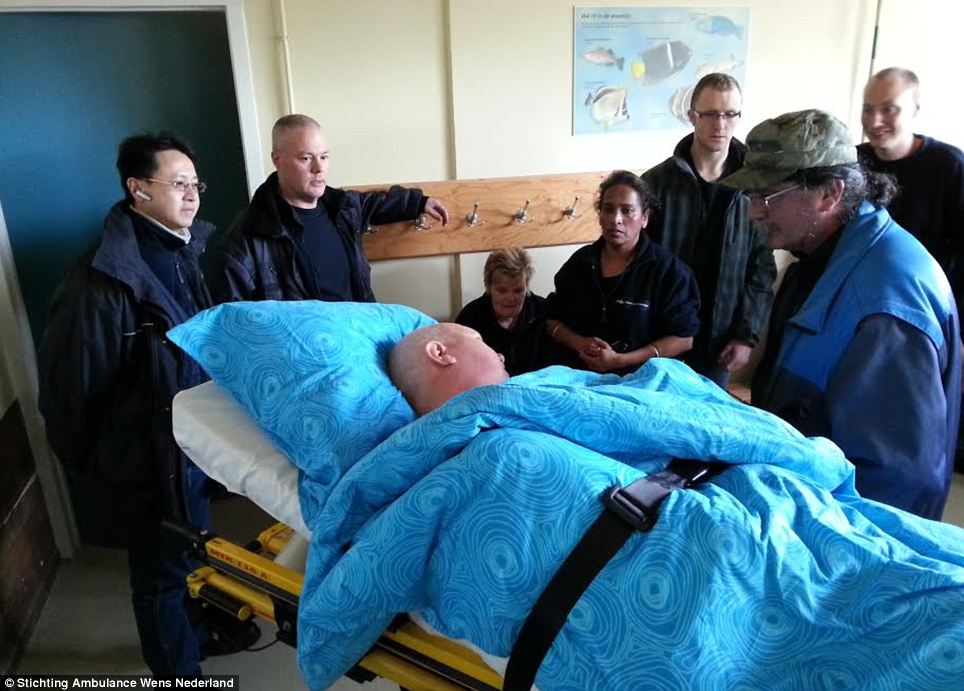 Source: via Daily Mail