Weight Gain Ads from 1940s-1970s: Back When Curvy was the Norm!
Skinny was definitely NOT in back in the 1940s to 1970s. Don't believe us? Just check out these interesting and rather comical weight gain ads from those decades.
One particular ad even stated that "If you want to be popular… you can't afford to be skinny!" and another one was headlined, "Men wouldn't look at me when I was skinny." Now if those statements don't persuade you to gain weight during that time, we don't know what will.
It seems as though being skinny was something to be ashamed of and looked down on during those years, which couldn't be more opposite of what it's like today in the society with all the weight loss ads and the new definition of sexy (thin) women. What are your thoughts on these?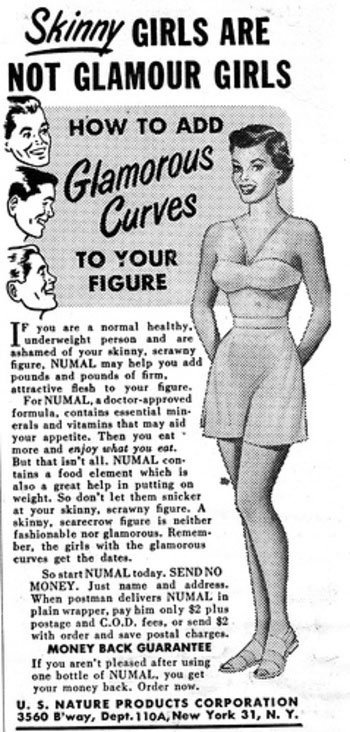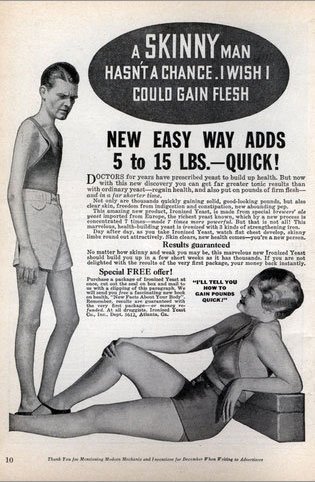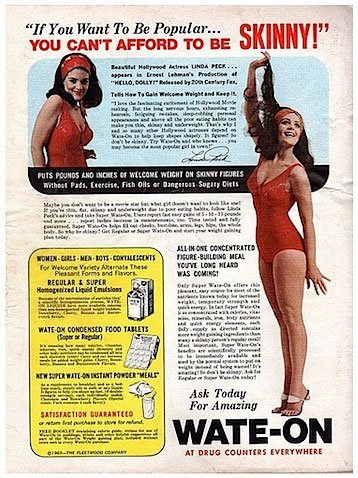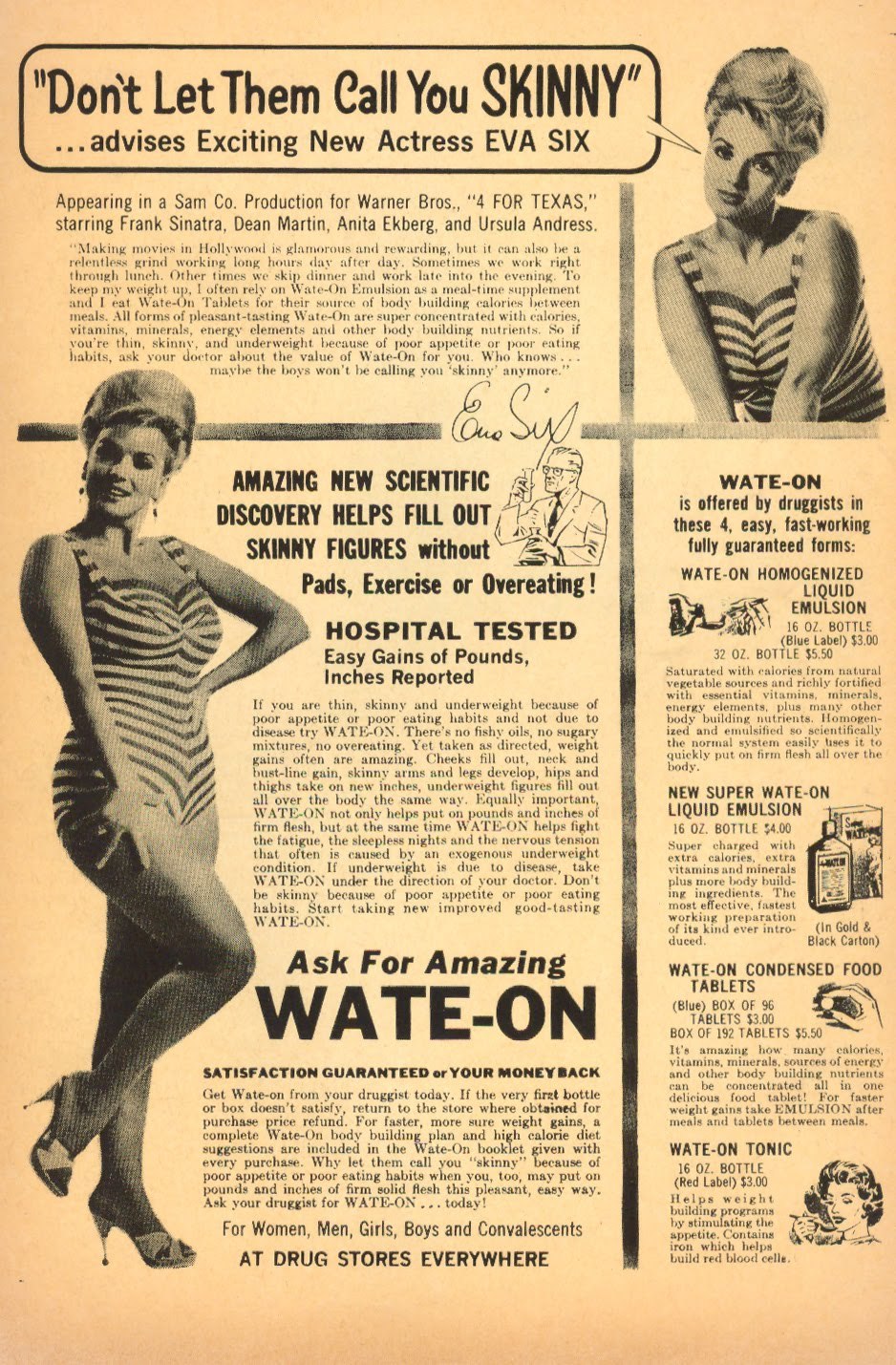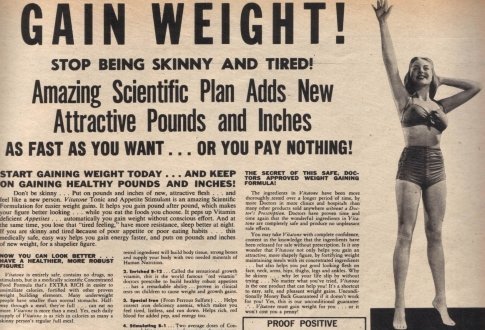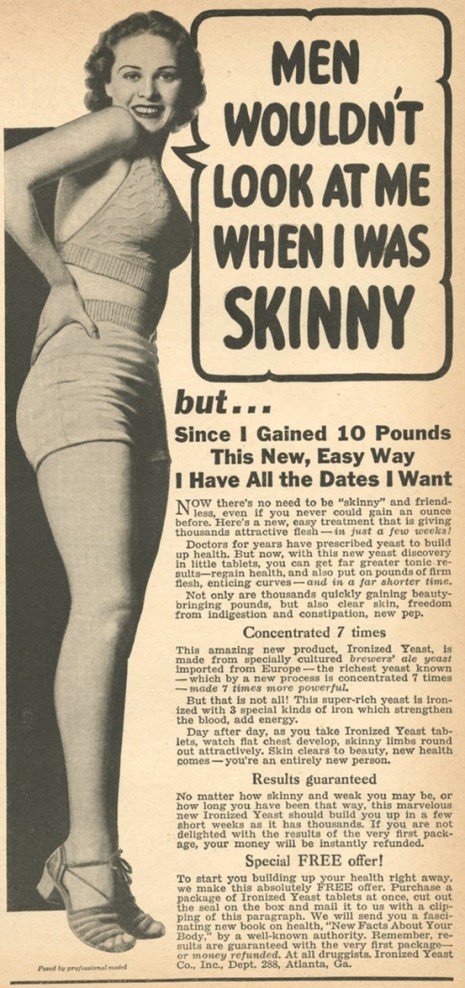 Image 6 scanned by Jacque Nodell (Sequential Crush)