The Google Glass Now Has an 'Acc' Store
In an effort to mimic the app stores for the Android phones and iPhones, Google Glass now has its own 'acc' (accessory) store.
Accessible only to Glass Explorers — early buyers of Google Glass — the store carries an extra cable and charger, a microfiber pouch, a new Clear Shield (compatible with the latest variant of Glass) and an extra Mono Earbud, which also comes with the new version of Glass. The prices, as you can imagine, are high.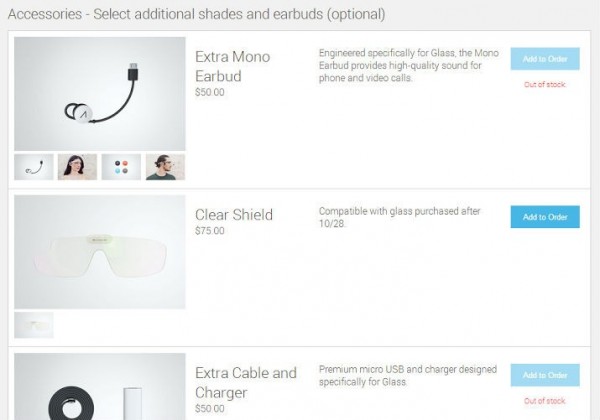 Along with the recent announcement of the new version of the Google Glass we can probably expect the gadget to be made available to the general public sooner rather than later.