Now Generate Your Own Electricity Using Personal Water Turbine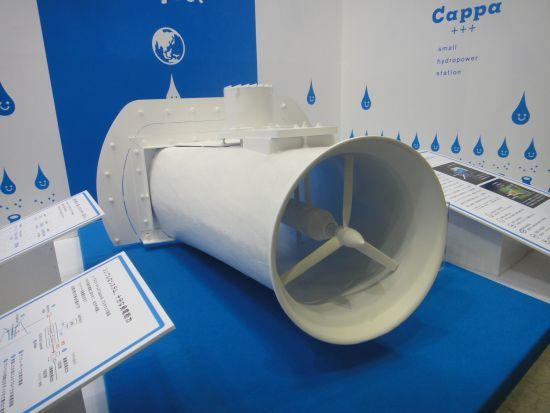 We all know that for over a 100 years, Hydroelectric power has been a major source of electricity for many countries. But countries require a lot of investment and huge installations to fulfill the demands of electricity for cities. Taking things to a smaller level, now there are personal turbines available that can be can be very handy if you live near a lake or stream which has running water. Although this small turbine can be used just for personal needs but it is still a very useful concept. It can be an alternative to small gas or wind powered generators.
Called the Ibasei Cappa generator, it is capable of producing 250W. So just expect to run a few lights, computers and your Internet connection only. It of course can't run your entire house appliances. To use this power generator you just simply submerge it in fast moving water. It relies on a tapered diffuser housing that increases the speed of water flowing through the turbine, boosting the amount of power it can deliver. Unlike other power generators, Ibasei Cappa generator has no noise or any exhaust smoke that can cause pollution. Moreover it don't need to be gassed up periodically.
However, the catch is the price of this generator being $12,000 per unit which will definitley make it hard to sell. We can still expect the price to drop if the idea gets more popular.
Check out the video below of cappa generator