The Coolest Robot Ever Made – KURATAS
Whoa! the wait for a real time, Real Steel in real life is over. Now you can get your own 13 feet high fully functional super robot for just $1.35 Million. A Japanese company "Suidobashi Heavy Industry" has officially announced their amazing boardable mecha, the KURATAS.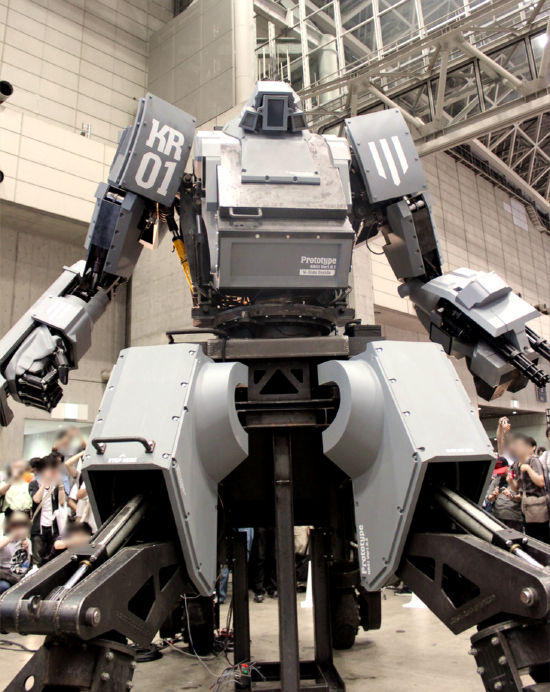 KURATAS is a 4,500 kilogram heavy robot which can scare the hell out of people. You can control and interact with the robot using Microsoft kinetic sensors. You can also control this cool robot via your phone or tablet (but of-course for it would require a 3G connection). Unlike other robots, KURATAS has arms and torso to perform various actions. So you can perform a lot of functions from this robot. The top speed of this machine is 10 km/h and it runs on a diesel engine. You can ride this robot in high or low positions as per your needs.
Okay now coming to the cool stuff! According to the videos KURATAS will be carrying two types of weapon systems. Firstly, the Lohas launcher that will shoot plastic bottles and then secondly an impressive Gatling cannon that is capable of shooting 6,000 BB bullets per minute. One of the unique features of this robot is the smile shot which allows the operator to activate weapon systems by just smiling (sounds bit weird).
Well despite the high pricing of this robot, the company has already received 3,000 orders from all over the world.