Top 10 Best Cities to Live in the World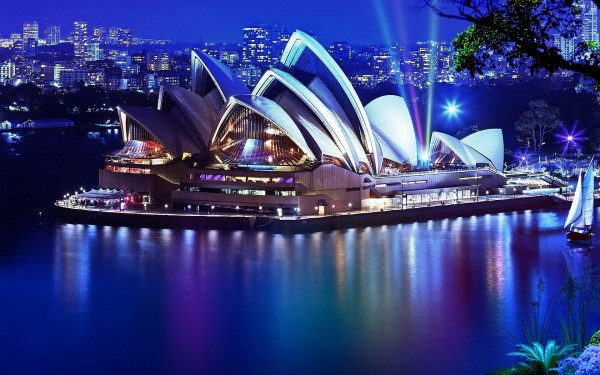 Most people have a favorite city that they either live in currently today or dream of living in one day in the near future.  Many people may dream of the same city, but for different reasons.  Regardless of where you may dream of living throughout the world, though, there may be someplace better that you either have never heard of in the past or maybe just forgot about.  Here is a list of the top 10 best cities to live in around the world.
Auckland, New Zealand
Out of all of the travel destinations around the world that have been featured in magazines and on televised travel programs, New Zealand seems to be one of the countries that many people forget about completely.  Auckland is one of the most beautiful cities throughout New Zealand and is also known as the biggest town in the country.  You can even say that it is the "New York City of New Zealand", because it is also stacked with towering skyscrapers, harbors and beautiful parks.
Helsinki, Finland
Helsinki, Finland has truly proven to be one of the best cities to live in around the world because of everything that this capital city has it offer its residents.   There are several different modes of transportation that you can choose from, including an active community of bicyclists that are able to safely travel throughout the city.  There is a wide range of main attractions throughout this city (such as the Tapio Wirkkala Park, the Kamppi Chapel or Silence and the Helsinki Observatory) that would not be able to be fully enjoyed in a single short trip.  However, living there allows you to enjoy every aspect of this beautiful city throughout the year.
Paris, France
There is just so much that you can do and see in Paris, France that it really would only make sense to live in this amazing city.  The cost of living is much higher as you get closer to major tourist attractions, but there are still plenty of affordable dwelling units on the outskirts of the city.  Many people move to Paris to start fresh while others just move to Paris to try something different.  Whatever your reason for doing so, you more than likely will never feel as if you made a bad decision once you have arrived.
Calgary, Canada
If you want a perfect mix of historical values, modern-day beauty and futuristic essence then you will feel right at home living in Calgary, Canada.  There is always something to do and somewhere to go in the beautiful city throughout the year – day and night.  You are only minutes away from some of the most amazing national parks that you have ever visited before in the past.  There is literally something for everyone to enjoy within the city limits of Calgary, Canada.
Perth, Australia
Maybe you have thought about traveling to the world down under in the beautiful continent of Australia.  If so, then you definitely want to seriously consider moving to the amazing city of Perth.  The city itself is basically waterfront property, especially since it sits on the Swan River and has several beautiful Indian Ocean beaches surrounding the perimeter of the city itself.  There is a wide variety of wineries, caves and lavish landscapes that you would definitely not be able to enjoy fully just by visiting the city but moving there would allow you to explore and experience it all.