Transform Yourself With The All New Drive Suit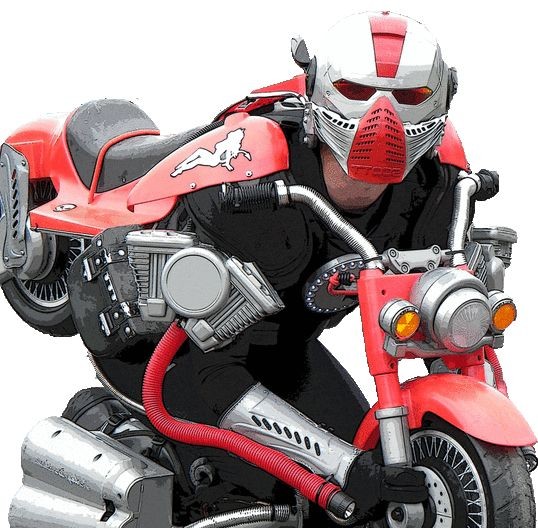 Drew Beaumier is the man behind this amazing idea. Drew is a successful entrepreneur who has been striving for past few years to build a real life transformable gear/ costume. After the successful results of the prototypes,  now these Transformers inspired costumes are a commercial product named Drive Suits. With the presence of motorized drive boots, these suits can trundle along the ground at about 12 mph, once they are in vehicle mode. Currently the Drew's Drive Suits include a Mustang, a VW Beetle, a Camaro and various motorcycles. No matter what design you wear, in all cases you will transform in a position to look like an automotive and then stand up to cheer the crowd as an Autobot.
The cool thing about these suits is that each one of them is hand made. Some toys and sporting gears are used to make it. According to Drew, it takes him 50 hours to assemble a suit which can be made to resemble the vehicle of customer's choice. The complete kit including body of vehicle, motors, belts and helmet costs $1,800 plus shipping. See the following videos to watch them in action.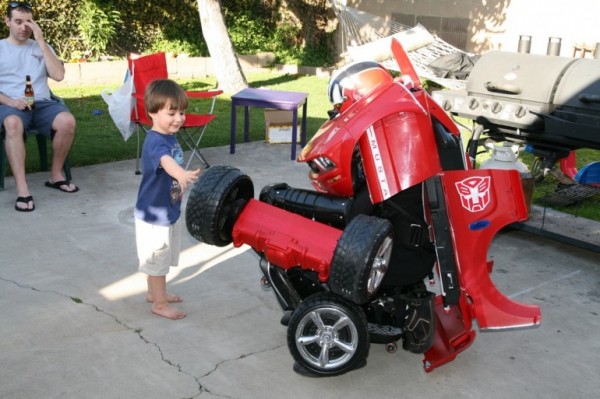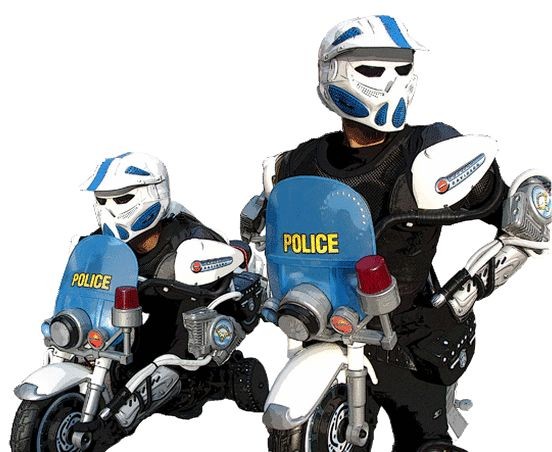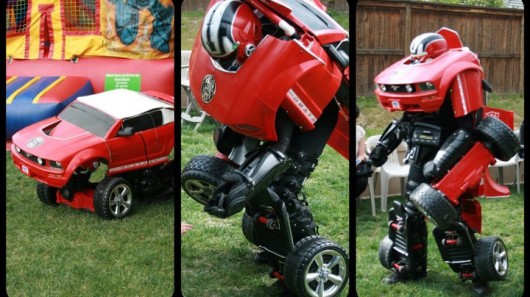 Transformer sings at American Idol