Dubai Offers World's First Indoor Skydiving Experience
Ever wondered how would it be to have those super flying powers with you? Of Course you would have dreamed it in your childhood! Well now iFLY lets you live your dreams with the world's first indoor skydiving simulator. iFLY offers you an unforgettable lifetime experience. The simulator lets you defy the gravity and show your super gliding skills! Its even safe for kids so you don't need to worry for them. Moreover it gets challenging for adults, exciting for teens and yeah if you are an experienced skydiver then it can give you a tough time too.
The experienced flight instructors will guide you how to maneuver your body into different body positions and control your flying inside the tunnel. iFLY offers free complimentary skydive gear rental and actual flight experience with a very minimal cost as compared to the tandem jump. The amazing iFLY promises to leave you with life time memories! Prices start from AED195.
Have you yet enjoyed this great simulator? Do share your thoughts with us in comment box below.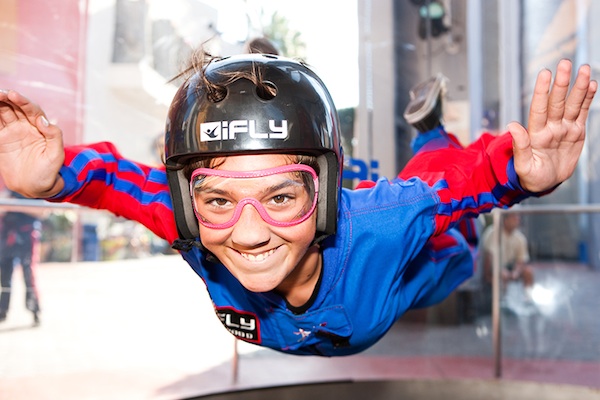 Here is a video of iFly Dubai