World's Smallest V-12 Engine Made By A Spanish Engineer (Video)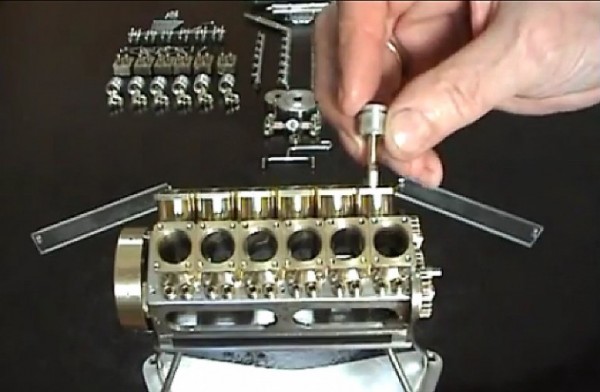 For all the engineers and automotive lovers this might be a special news. Patelo, a Spanish engineer has spent over 1200 hours in designing, crafting and drilling the world's smallest V12 engine. Starting with scrap material and hunks of different materials like steel, bronze and aluminium, the fully operational engine has been designed.
The engine is powered by compressed air injection (0.1kg/sq cm). This allows the engine to trigger the 12 installed 11.3 mm (diameter) pistons which produces an impressive displacement of 12 cubic centimetres. Patelo has made his creation entirely for non-profitable purpose. He isn't planning to sell any of these mini motors in market, as according to him, it may help for educational purpose. Right now he has dedicated the engine to his four grandchildren.
Here are some pictures of this masterpiece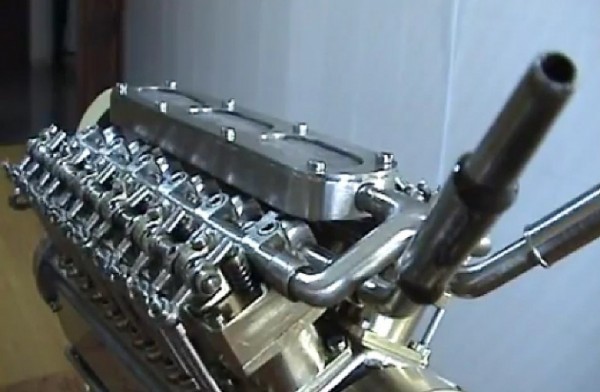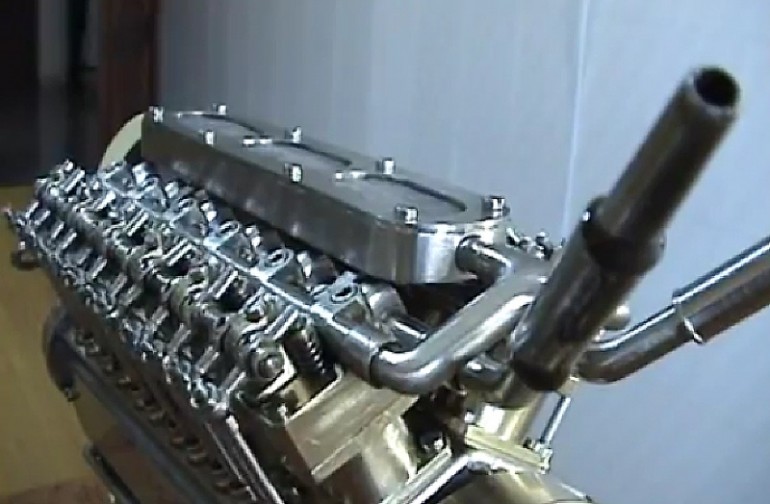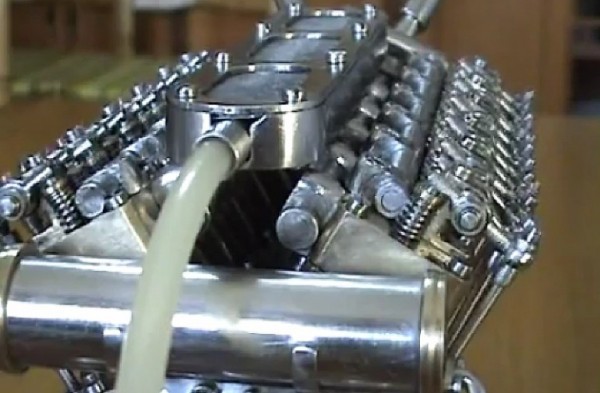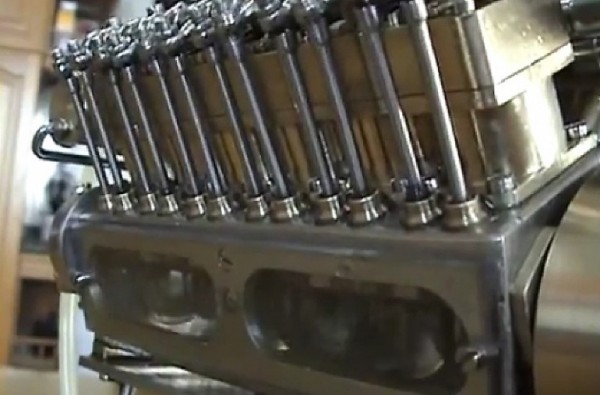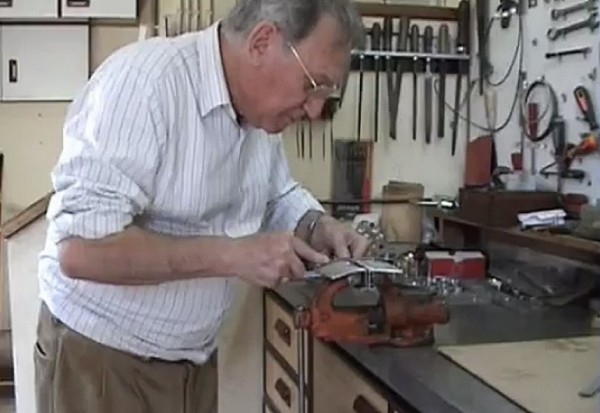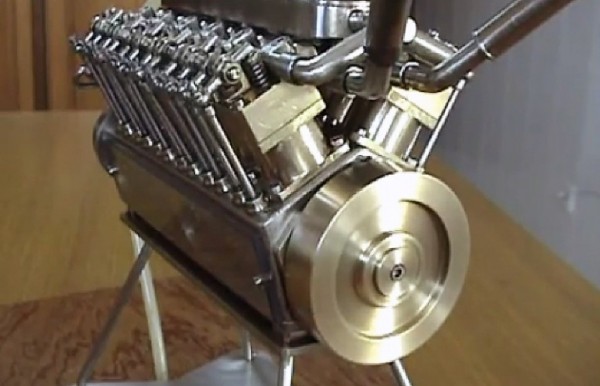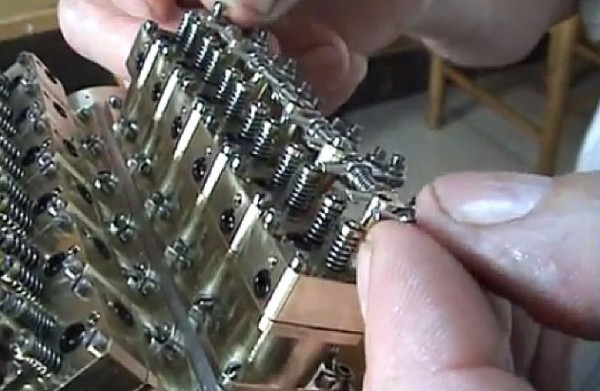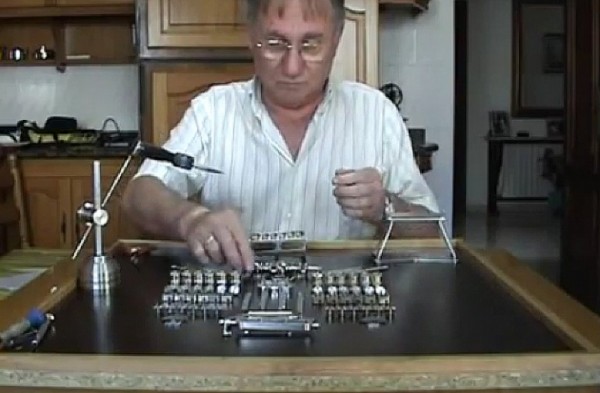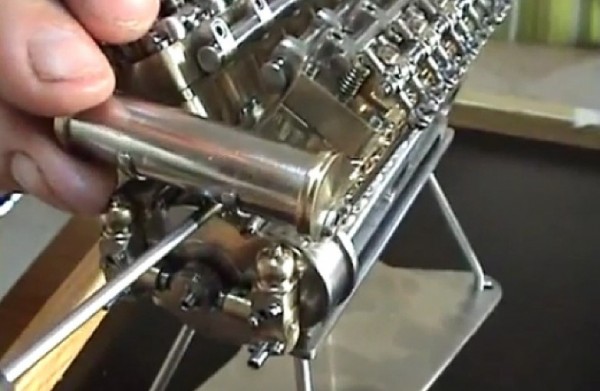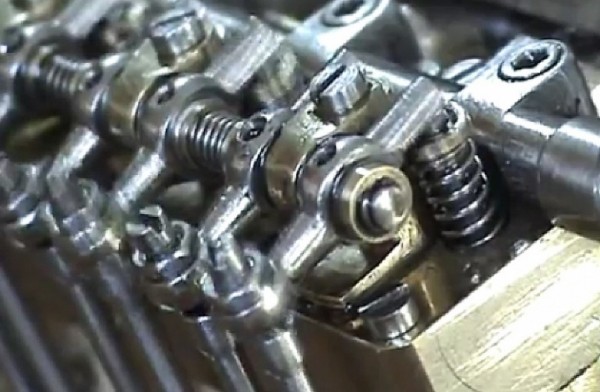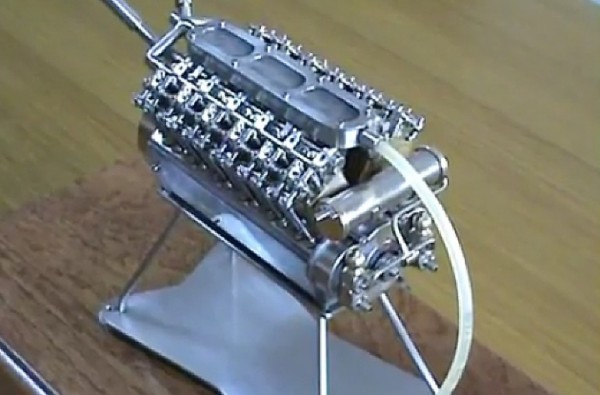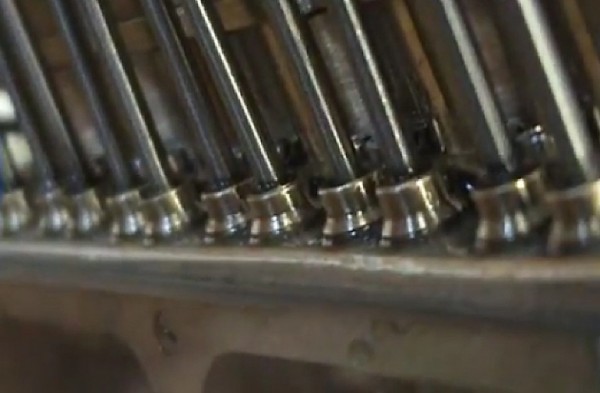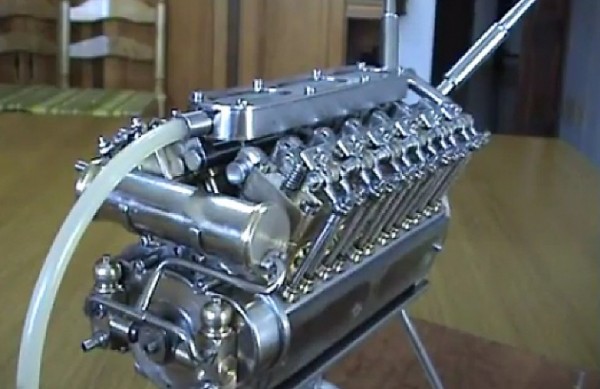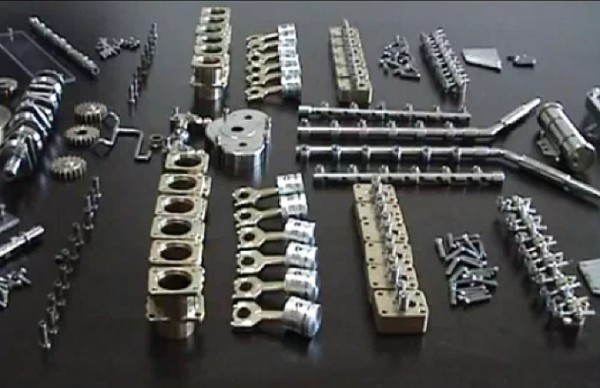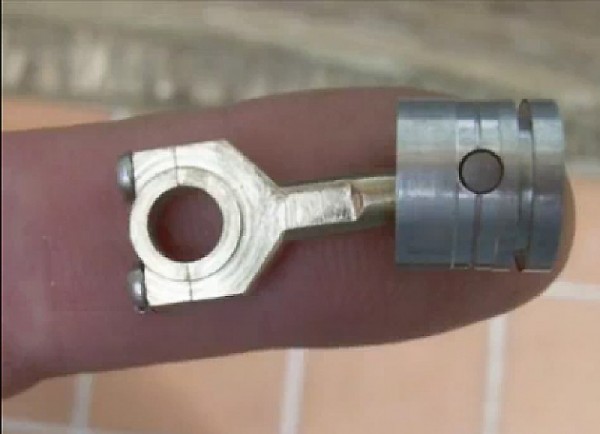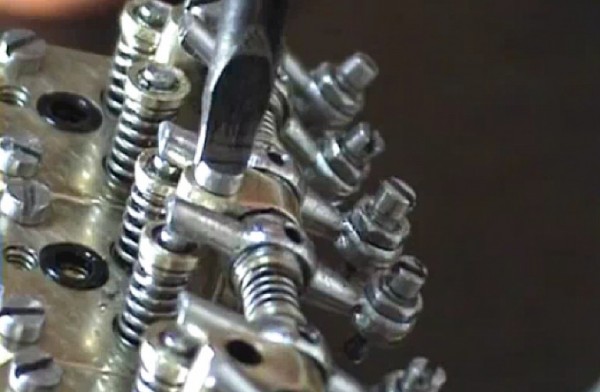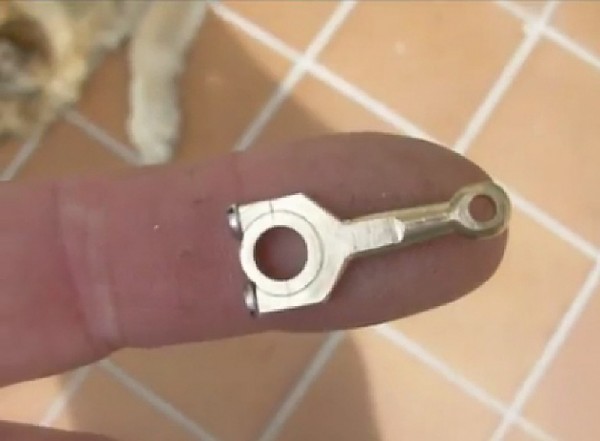 Below is the video in which Patelo has described the construction of this engine. The video is in Spanish, so if in case you don't have the Spanish translation dictionary with you. These are the translated meanings of these steps:
Construimos el ciguenal: Building the crankshaft
Comenzamos el montaje: Begin the installation
Montamos el ciguenal en el bloque: Fit the crankshaft in the block
Cojinete de apoyo del ciguenal: Crankshaft bearing support
Taques: Tappets
Arbol de levas: Camshaft
Cojinete de apoyo del arbol de levas: Camshaft support bearing
Engranajes de la distribucion: Timing gear
Volante: Flywheel
Cilindros: Cylinders
Pistones: Pistons
Comprobamos con un taladro que todo esta en orden: Check with a drill that everything is in order
Culatas: Cylinder heads
Balancines: Rockers
Varillas de balancines: Rocker shafts
Colectores de admision: Intake manifolds
Colectores de escape: Exhaust manifolds
Tapa de distribucion: Distribution cover
Bombas de refrigeracion: Cooling pumps
Enfriador de agua dulce: Fresh water cooler
Filtro de admision: Inlet filter
Pruebas de funcionamiento: Function tests
Camara lenta: Slow motion
Numero de piezas/tornillos: Number of pieces/screws
Horas de trabajo: Hours of work
Here is another video which shows the manufacturing of engine