The All In One Furniture By IKEA
You get a lot of trouble while fixing cables for your wall mounted LCD and i can bet those wires are never looking decent. And hiding those wires is a puzzle itself, atleast i get puzzled. The smart solution to this problem is all just in one piece by IKEA. They neither call it a TV nor furniture, instead they call it UPPLEVA.
A tip-top HDTV with high quality 2.1 sound system, blue ray and digital boxes comes up in form of a meticulously designed furniture. This ensures that there would be no trouble hiding those wires and installing the entertainment system. The HDTV isnt a simple LCD, instead it is a 1080p HD LED Smart TV.
Two USB ports and four HDMI port come up with the IKEA TV along with a single remote to control all of the components (TV, Blue-ray, sound system). The furniture contains extra drawers as well to place your electronics in them. To top it up, UPPLEVA is now available in different frames, sizes, styles and colours for just $960 (Not Bad indeed). But we are still not sure about the size of the TV in this $960 set.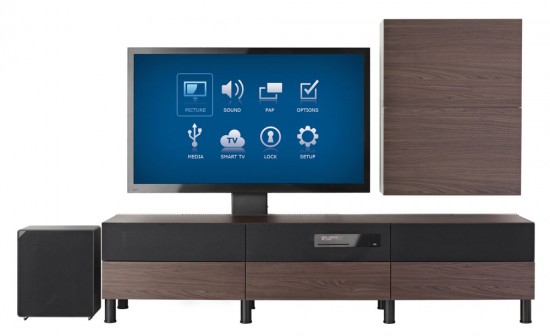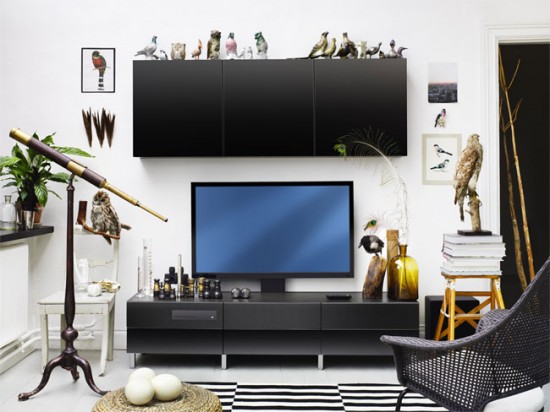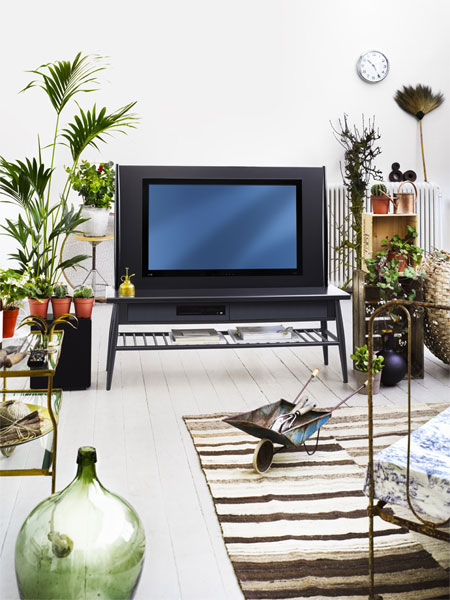 Also check out this inspiring video by IKEA