AnyGlove – The Magic Liquid For Using Touch Screens With Gloves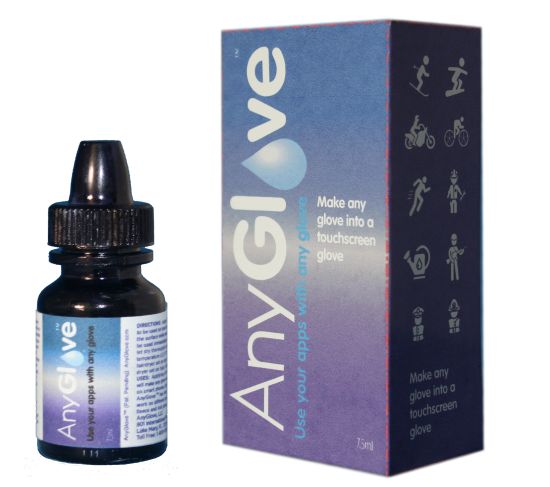 Its Winter again! One big problem for winters is the use of touch screen phones with gloves. The weird time when you are annoyed with your gloves and you try to rip them off and stick them in your mouth just so you can answer the darn phone. Well the solution for your problem is now available in the form of a new magic liquid called AnyGlove.
As the name indicates, it can be used over any glove to make it responsive against touch screens. As described in video below by AnyGlove girl, all you need to do is apply few drops over finger tips of your gloves and then let it dry. Now the fingers of your gloved hand will respond pretty much as if it were still out in the cold. Ofcourse texting would be a big challenge since it can't reduce the size of your clumsy gloved fingers, but still it works pretty well. So if you are impressed with these magic drops, you can buy for $15 a bottle.