Paper Keyboard Use Vibrations Of Your iPhone
Fluent and accurate typing has always been a problem for many smartphone users. Ofcourse the QWERTY keyboard on your phone can't provide you much space to type like you do on your desktop/laptop keyboards. A new approach for typing has been discovered that uses vibration mapping and it could be a upcoming technology in future smartphone keyboards. This vibration keyboard is produced by a Swiss programmer Florian Kraeutli.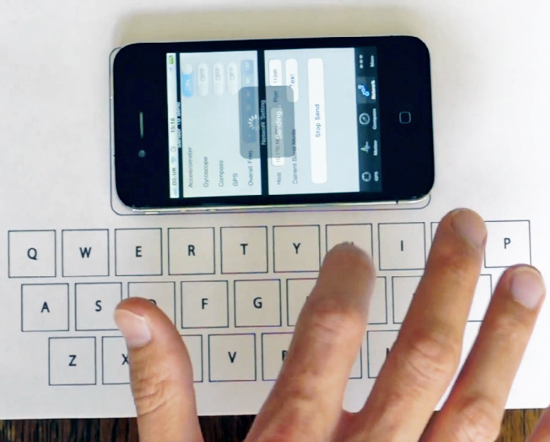 The vibration keyboard is still at prototype level and is being researched. All it uses is your phone's accelerometer. Florian has been doing his experiments over iPhone, the app which runs on iOS basically determines the vibration intensities away from your phone. A layout of keyboard is made on a piece of paper and then the press on those virtual keys is detected by your phone. Florian stated that the keyboard is 80% efficient, though it needs alot of work and improvement in accuracy and speed. But it still is a great invention!
Check out the video below