The Tiny Car That Runs On Air!
Recently, Electric cars have caught the eye of manufacturers and investors who have started working towards this technology more aggressively. The drawback, currently, is that electric cars are too costly. But now comes a technology that might just change all that. A little car known as Airpod is the first commercial project of this technology; technology that runs the car on compressed air! Which means there will be zero percent emission level. And yes, it is cheap.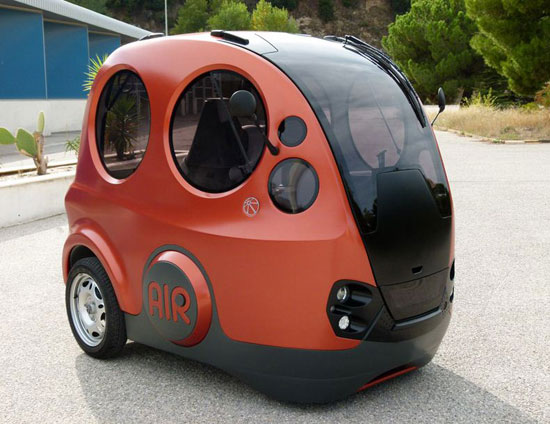 Airpod's technology was originally created in France at Motor Development International, but after some time, it was bought by Tata Motors (an Indian car manufacturer). This technology is so far the most environmentally and economically friendly. Airpod's tank holds about 175 liters of compressed air that can be filled at special stations (which are right now not available in many countries) or by activating the on-board electric motor to suck air in from the outside. The total cost of the car is $10,000 and it takes just a few pennies to refill the car cylinder or you can use the on-board electric motor pump. Right now, the car has no steering, rather it just has a joystick to control its movements. But in the future, design and the control will be worked on. Check out this short documentary by CNN on this technology.
via Gizmocrazed