GrooveShark Is Back On Google Play Store
For those of you who didnt catch up with this news, The popular music streaming app Grooveshark was pulled off the Google Play store after Grooveshark was accused by major music labels for copyrights infringements and music theft. These major music labels include EMI who accused Grooveshark of causing billions of dollars loss due to free music downloads.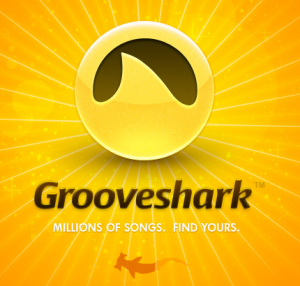 On the other hand, Grooveshark company was in a mode of continuous denial because they hold the rogue music downloading apps responsible for offering free music downloads. This notion is infact valid, Grooveshark doesnt allow users to download music for free. There are infact dozens of apps that illegally search the Grooveshark database and help users download their searched music. For the Grooveshark servers, its just another song streamed whereas the app actually saves this streamed song onto the device. Therefore, Grooveshark cannot be blamed for the music theft.
Good news for music junkies, Groove shark is now back in play shop apps .  This was done by Google Play administration this week after they received written request from the company asking them to reinstate the app on the store whereas removing all the rogue apps that utilize the Grooveshark Servers for offering free music downloads. This is the official statement from the company:
After working closely with Google to get rogue apps removed, we're delighted that the official Grooveshark app has been reinstated in the Android market. Grooveshark is dedicated to helping music fans search, discover and share music while pioneering new artist promotion, distribution and monetization techniques. We look forward to continuing to build a relationship with Android and leverage this fantastic platform for our partners.
For all the music fans out there, you can now download the app from play store and enjoy streaming music. Stay Tuned to RealityPod for more news!