Programmable Shirts Uses Your iPhone To Show Tweets And Pictures
Technology is advancing by leaps and bounds. There was a time when we used to send messages via e-mail, and then social sites changed the whole concept. Today a group called CuteCircuit has devised yet another way of sharing your messages and thoughts. Unlike ever before, your shirt is synchronized with your iPhone which will be catching all the live tweets, pictures and videos directly from your phone. So now what ever you want to be on your shirt, it's easy and even real-time. According to the developers, the shirts are washable when you remove the batteries.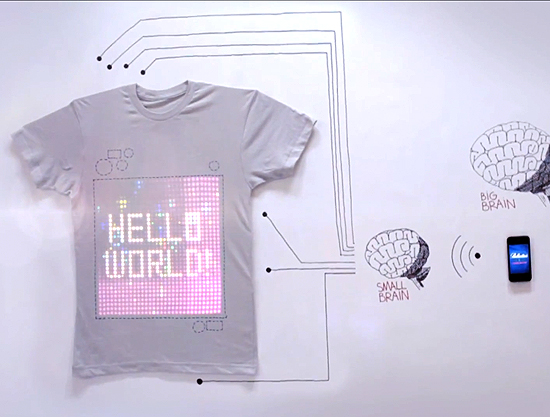 To make the product cheap, a message has been circulated by the developers, "More the demand, less the per head cost", a simple marketing rule. So get as many likes as you can for their page and register your vote. Check the following video for details.