The Perfect Keychain Sensor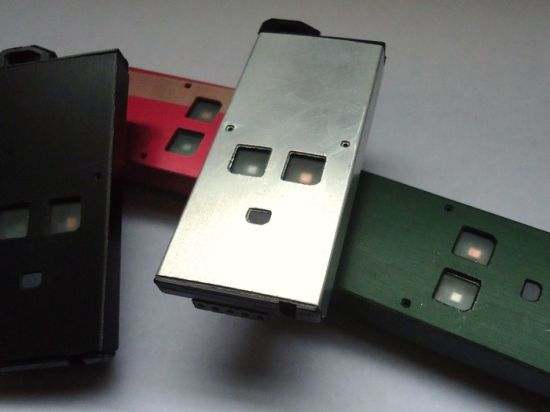 You call your phone a smartphone!? Well, this device gives the real sense of smartness to your phones. We all have seen various impressive applications in our phone but none of them can actually sense or measure stuff like this smart key chain sensor does. This little sensor is known as Sensordrone which allows your smartphone to measure anything from temperature to gas leaks.
I personally have used a lot of  sensors, but this machine is 'the' perfect handy equipment you can get your hands on. You can measure light intensity, pressure, temperature, humidity, gas leakages and much more using this little baby. It allows your device to be coupled with your phone to answer various things such as how hot your coffee is? Or how much your blood alcohol level is; this device responds to everything. And to top it off, Sensordrone smartphone interface app is open source, giving you the freedom to build more apps from this platform.
Who knows this sensor might come built-in in our future 'smartphones'. For now check out the video below.