Instaglasses Brings A New Concept For Instagram Camera
Instagram is one of the leading app in the app markets. Over 50 Million combined downloads on iOS and Android shows the love of people with Instagram. A few days back, various concepts were rolling for an Instagram Camera. Just now, a new instagram camera concept has come in. The adorable Instagram camera glasses concept took the attention of all web users.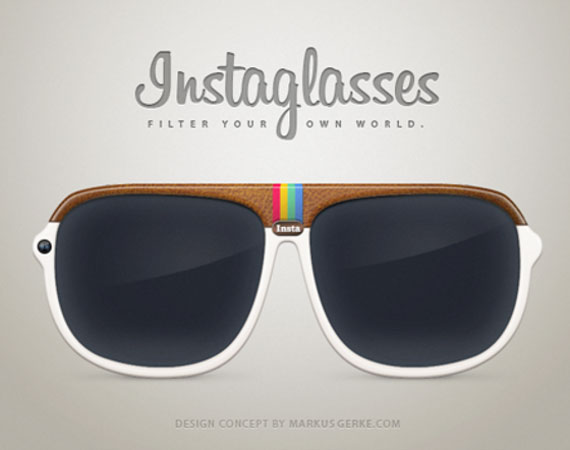 These physical glasses designed by Markus Gerkes takes the name of "Instaglasses" and take photography to next level. The brilliant glasses has buttons on the right side of the glasses to switch the filters. According to the concept, the changing of filter is fabulous and can be done whenever you like. To take photos, you can press a button and take snaps with a built in 5 mega pixel camera. After taking the picture you can either store it on cloud or put it on the on-board 2 GB storage. There is WiFi and WiFi plus 4G version also. But then its just a concept. We would really love to see such glasses in production soon.