Robot Operated Restaurant Now Open In China!
A beginning of a new era – this is the future where robots are replacing humans! Some enthusiastic Chinese have started a restaurant which is operated by robots. Although its not a very sci-fi restaurant that you might have seen in movies, but still its an appreciable start of a new beginning. This robot themed restaurant has 18 different kinds of robots which do all kind of jobs. All the robots were designed and created by Harbin Haohai Robot Company. These robots vary in size from 1.3meters to 1.6meters. The Chief  Engineer Liu Hasheng invested $790,000 for this robotic restaurant. Each robot costed him about $31,500 – $47,000.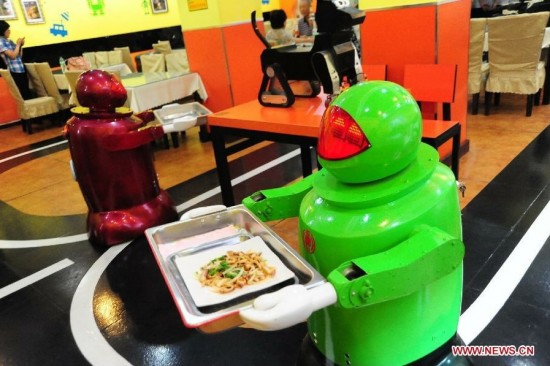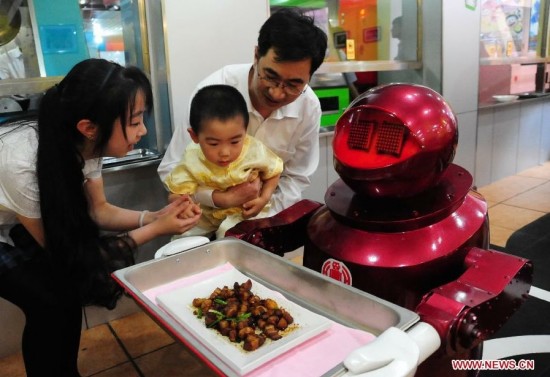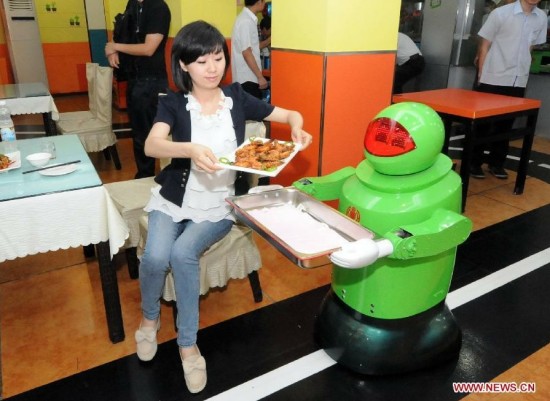 The different coloured robots can work for five straight hours after charging them for two hours. They all are controlled by human staff in computer room. The fancy coloured robots have 10 different kind of facial expressions. One of the robots greet you when you come to the restaurant. After placing the order to a human waiter, robots in kitchen start cooking your meal. Chef robots are expert in making their specialties very quickly. Once the meal is ready, the waiter robots serve them to the tables. These robots are equipped with sensors which allow them to move freely in the restaurant without any bumping or hitting anyone or anything. To double the robotic entertainment, during meal, one of the robots sings for you.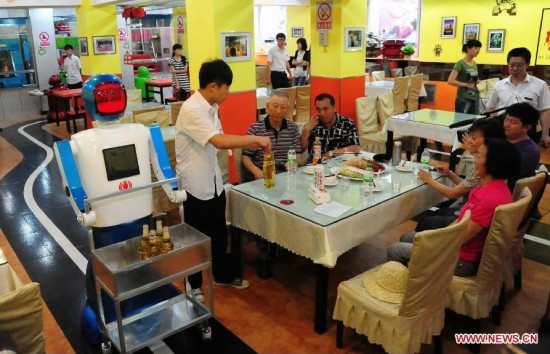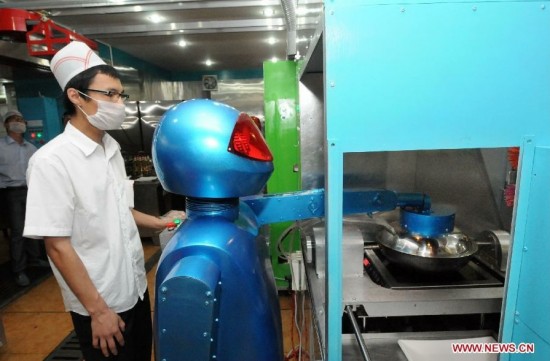 Now if you happen to be in China and want to get served by these robots, then you must pay a visit to Hajime Restaurant, where robot waiters are waiting for you. Here is the video of similar robot restaurant in Bangkok.