Crazy Skater Turn His House Into A Skate Park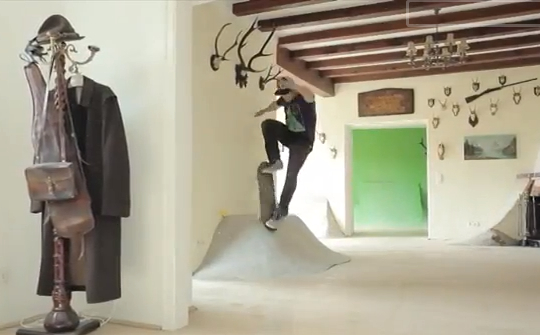 If you are crazy about skating then this is the news for you. Philipp Schuster turned his house into a skate park without completely disturbing the house looks. He used concrete to make some ramps and jumps so that he could skate out any where in the house. He used the theme of his house intelligently and merged his skate concepts in it.
Overall its a great idea to have a room or a house like this for practising your skate skills all the time. Now if you are thinking of doing something like this in your own backyard, its time to start doing things to make your mom happy.
Watch the video below to see how the ramps and jumps actually look like in a house.