The New Kuwait Airport in Photos & Video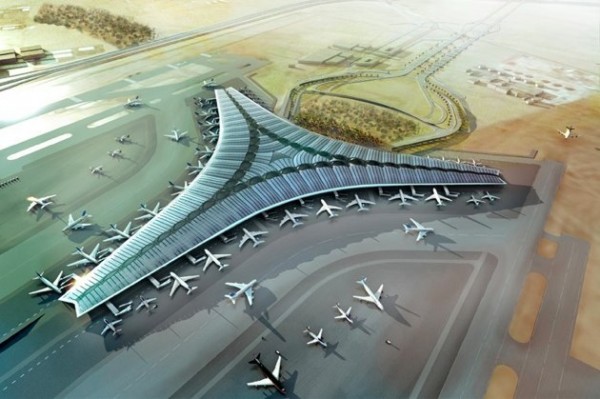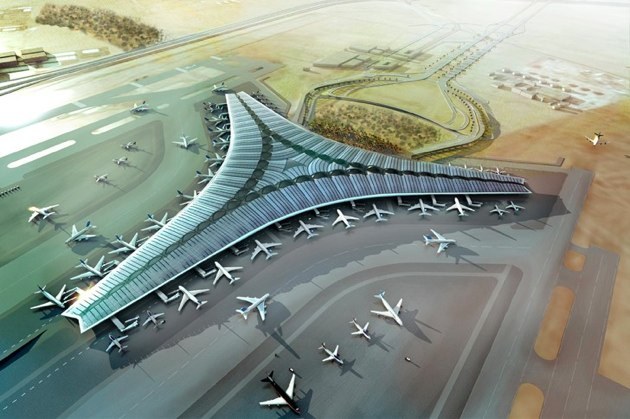 If you were impressed by the futuristic aesthetic of Apple's so-called "spaceship" headquarters, Kuwait's new airport will be right up your alley. The design, dreamed up by Foster + Partners (the firm behind the Apple campus design), will be the cutting edge of green when construction commences this year in 2012.
The newly imagined Kuwait International Airport will be a very aerodynamically-inclined triangular structure, as you can see in the image below. Since Kuwait is located in the Arabian Desert, much of the eco-friendly building's design is geared to both mitigate and harness the power of the sun. Its interior will feature a dramatic 82′ tall central summit with glazed glass windows designed to deflect the sun's rays while solar paneling on the vast ceiling collects and stores recyclable power.
Aviation has been earmarked as a key growth area for the Gulf over the next decade. The wider Middle East is forecast to see 400 million air travellers by 2020, according to IATA data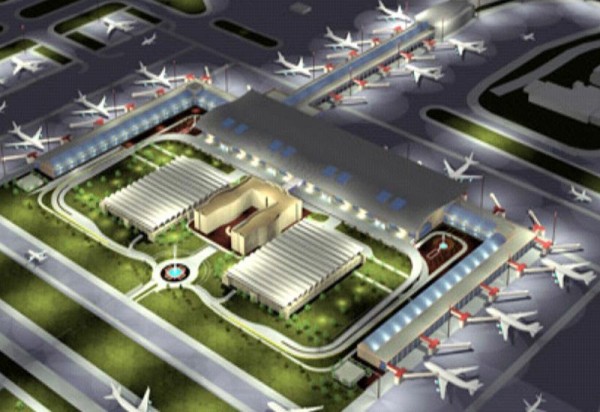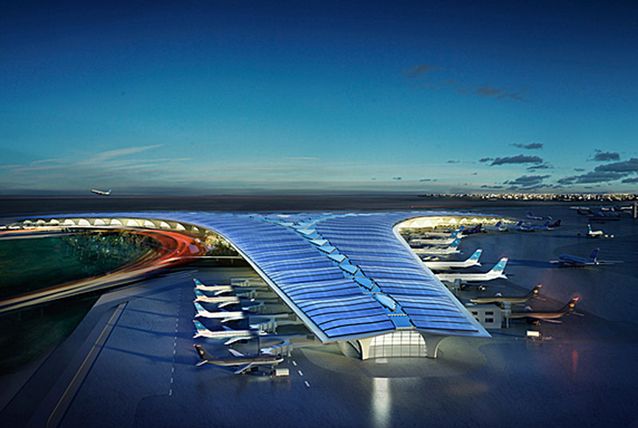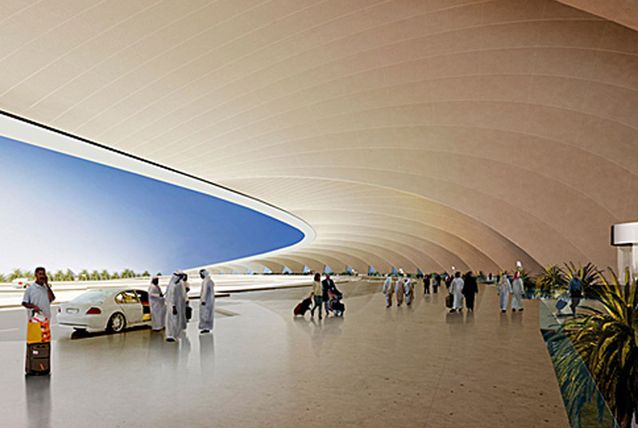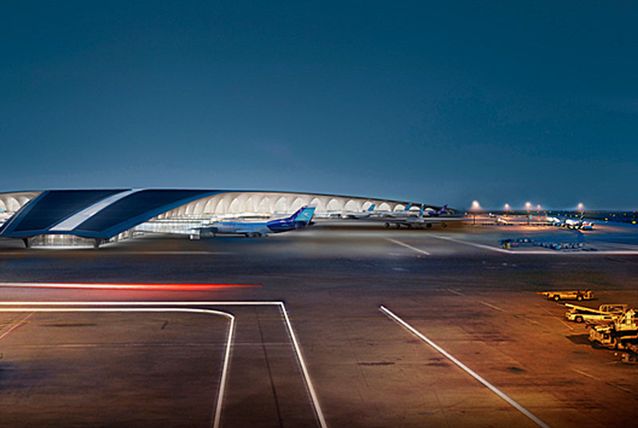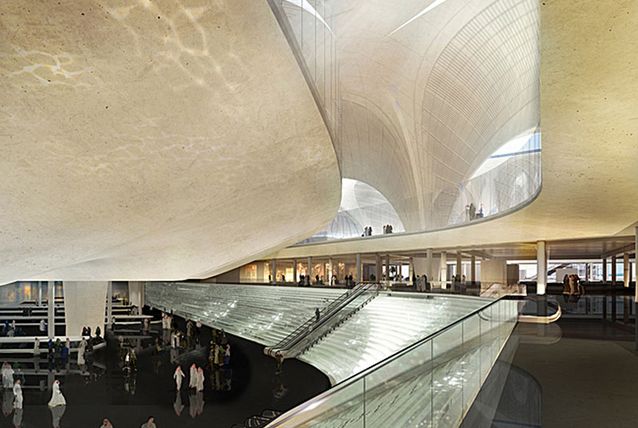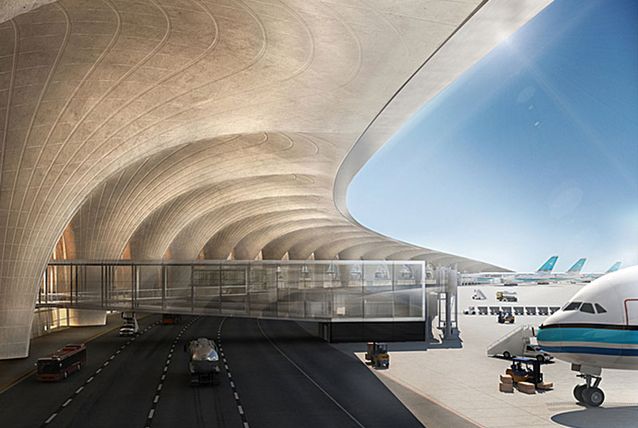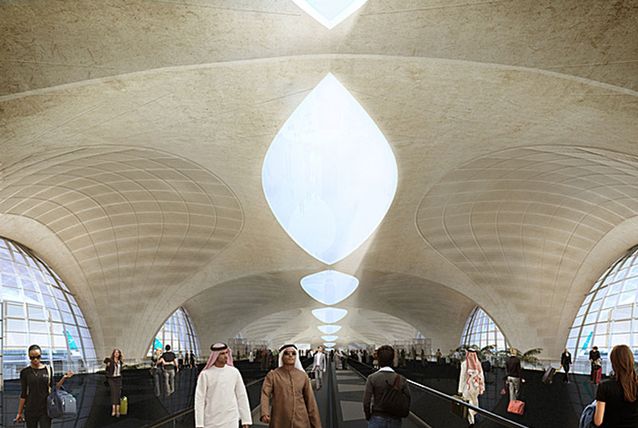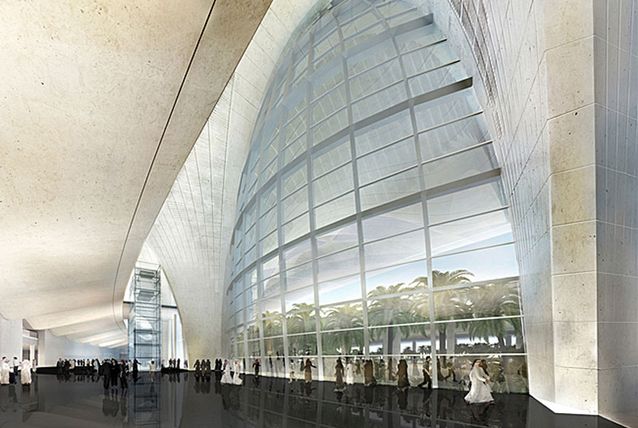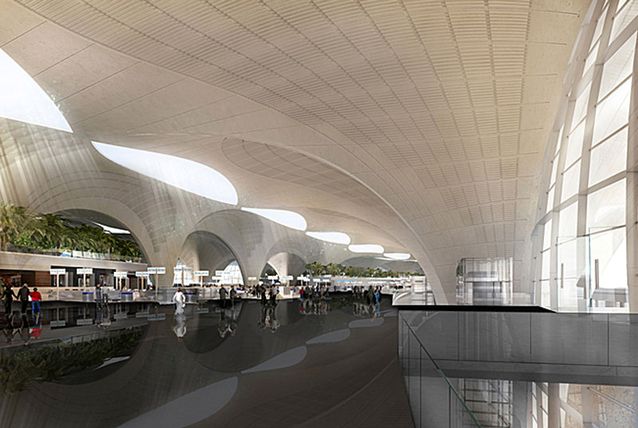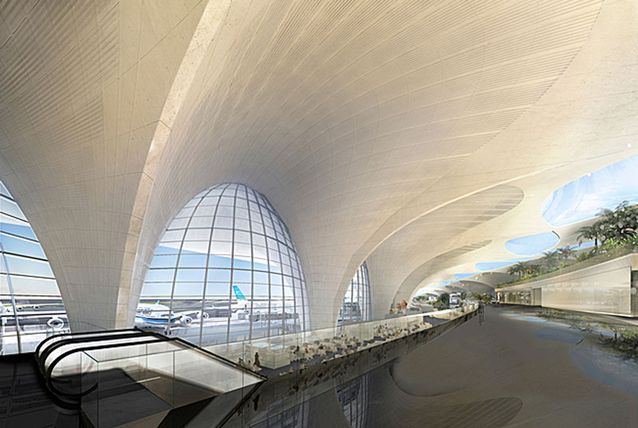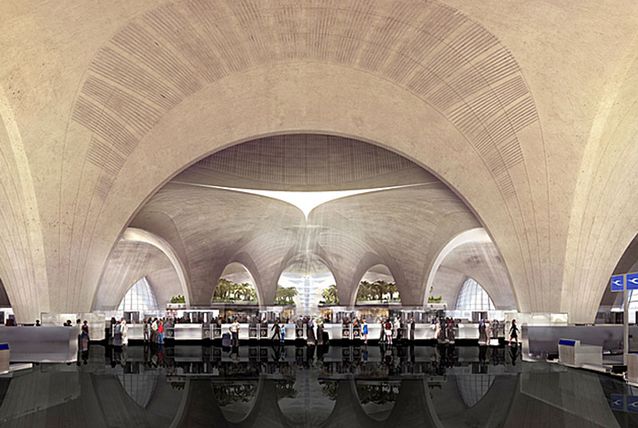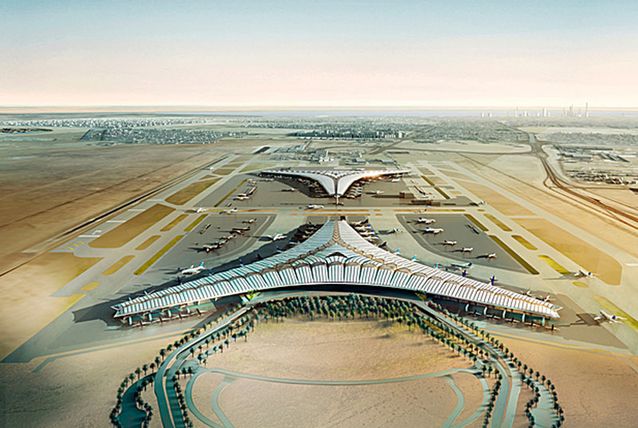 New Plan for Kuwait International Airport Video