Italo The New Ferrari Train
A French rail company SNCF along with Ferrari joined hands and produced a new 450 seater train! Be assured that this is not an ordinary train, it is made to revolutionize the train concept. We all know that where there is Ferrari, there is speed, style and that red hot color. The new breed of Ferrari and SNCF is a stylish, luxurious train one would love to travel on. The train has an extraordinary speed of 350mph! Spending $60 to travel 360 miles in just one and a half hour on luxurious leather seats along with high class luxuries is surely affordable and a time saver especially if you travel often. Compared with air travel, you dont have to wait for hours at the airport and get the same level of comfort and speed as an airplane. And yes, its cheaper than air!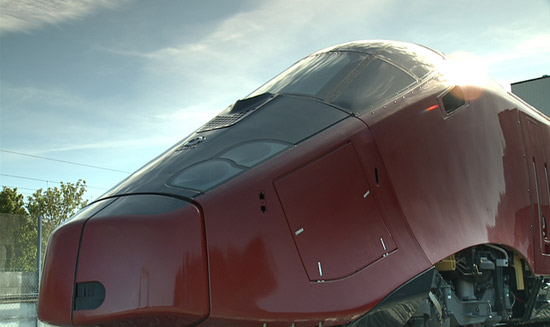 Italo has not been officially declared as a Ferrari train but we heard that it will be more called "Ferrari Train" than Italo. Splurging on this red beast is very easy, as you can upgrade a four seater semi-private saloon for $480. Moreover power sockets, tunnel proof internet connectivity, dedicated "cinema cars" (only in some trains) and dedicated first class seats with unimaginably zero noise of train are some of the ways you can spend extra.Not to mention, you get 350mph of speedy travel. What else you require! And to support the green environment 98% of the train is recyclable. The new born Ferrari train performed its first run from Rome last Friday.
Take a look at the gallery below