10 of the Least Costly Trucks for 2012
When it comes to utility, there is certainly no match for trucks. But, one thing that matters the most is their price, utility can cost you a fortune. So today, we have a list of the ten least expensive trucks for 2012.
No 10. 2012 Toyota Tundra
Price: $25,155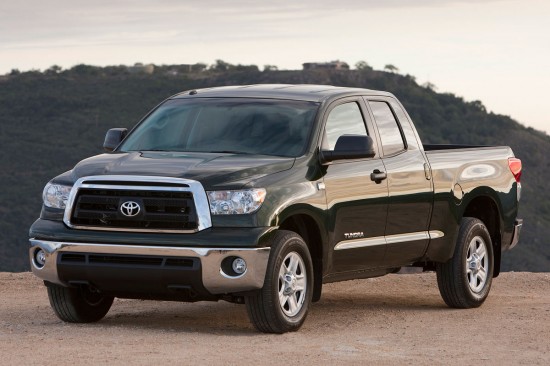 Coming with strong power-train choices and a selection of spacious cabs to deliver a real powerhouse, the 2012 Toyota Tundra comes with choice of 3 engines including a 381-horsepower 5.7-liter V8. This engine produces 381 hp and 401 lb-ft of torque with standard six-speed automatic transmission. The MPG is 14 city and 18 highway for the two-wheel drive and 13 city and 17 highway for the four-wheel version.
No 9. 2012 Ford F-150
Price: $22,990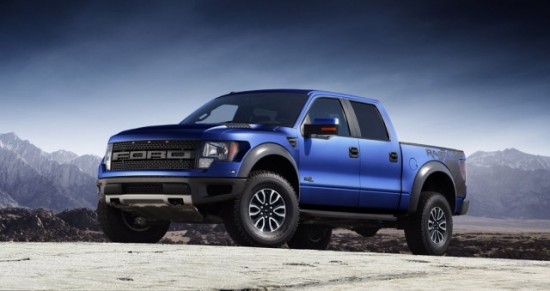 Available in 4 engine configurations, the F-150 offers a base V6 with more than 300 horsepower, a 360-hp 5.0-liter V8 capable of towing 10,000 pounds, a turbocharged 3.5-liter V6 rated at a 420 pound-feet of torque and a 6.2-liter V8. The V6 does a zero to 60 mph in 8.2 seconds with 17 mpg city/23 mpg highway rating. The 5.0-liter V8 with 360 hp and 380 lb-ft has a rating of 15 city/21 highway while the twin-turbo 3.5-liter V6 rated at 365 hp and 420 lb-ft goes from 0 to 60 in 6.5 seconds at 16 city/22 highway. The 6.2-liter V8 makes 411 hp and 434 lb-ft of torque at 13 city and 18 highway (11 city and 16 highway in the Raptor model).
No 8. 2012 GMC Sierra 1500
Price: $21,945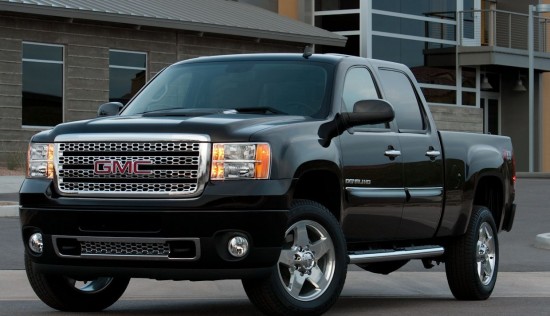 Available with four different engine choices, the GMC Sierra 1500 offers a smooth and quiet ride for a truck. Customers have the following choices of engine: 4.3-liter V6, 4.8-liter V8, 5.3-liter V8 and 6.2-liter V8. The 6.2-liter V8 comes standard on Denali producing 403 hp and 417 lb-ft of torque. The Denali goes from 0 to 60 in 6.6 seconds and can tow up to 10,700 pounds at 12 city and 19 highway.
No 7. 2012 Chevrolet Silverado 1500
Price: $21,945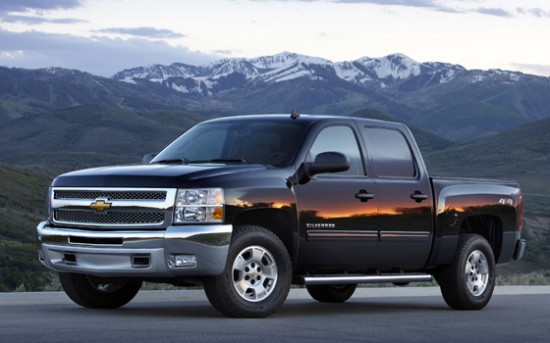 Offering three V8s and one V6, the Silverado 1500, although with limited cabin storage is not a bad choice at all for $21,945. The standard 4.3-liter V6 produces 195 horsepower and 260 pound-feet of torque, with 4.8-liter V8 rated at 302 hp and 305 lb-ft and a 5.3-liter V8 rated at 315 hp and 335 lb-ft. The biggest engine is a 6.2-liter V8 cranking out 403 hp and 417 lb-ft of peak torque. The 6.2-liter V8 accelerates the truck from zero to 60 mph in 6.6 seconds with a MPG rating of 12 city and 19 highway.