Bahrain Grand Prix Formula One 2012 in Pictures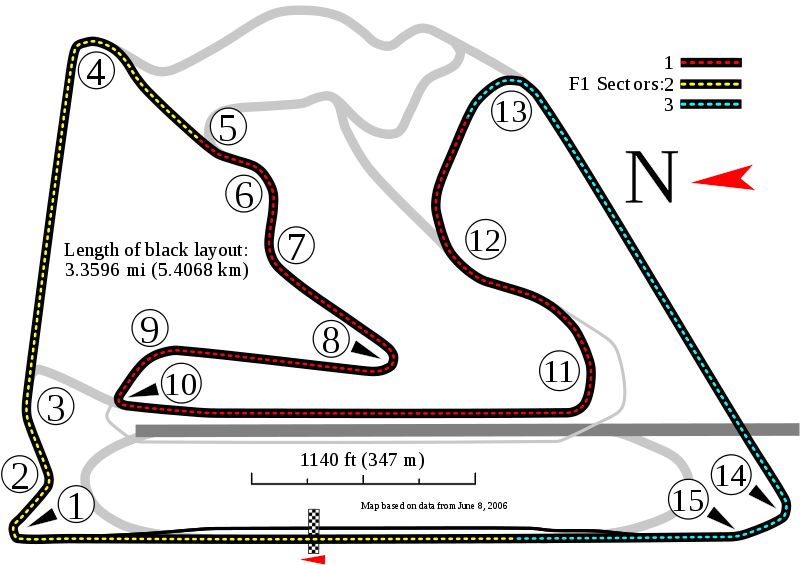 The Bahrain International Circuit is a motorsport venue opened in 2004 and used for drag racing, GP2 and the annual Bahrain Grand Prix. The 2004 Grand Prix was the first held in the Middle East. Since 2006, Australian V8 Supercar has been raced at the BIC and the V8 races are named as the Desert 400. 24 Hour endurance races also hosted at BIC.

Will it or won't it be run, this was the main question with regards to the Bahrain Grand Prix. In the end all was adjudged to be fine although some might disagree, but you know what Bernie says Money talks. The race was broing at the front, Sebastian Vettel took charge and never let it go. The scraps were all going on behind him. Lotus mixing it with McLaren who were mixing it with Ferrari who were in turn mixing it with Mercedes. Throw in a Sauber and a Force India and you've got plenty of overtaking and some fun battles on the track. In the end Lotus filled to two remaining spots on the podium. Next up is Barcelona.
2012 Bahrain Grand Prix – results
1 ) Sebastian Vettel – Red Bull
2 ) Kimi Raikkonen – Lotus
3 ) Romain Grosjean – Lotus
4 ) Mark Webber – Red Bull
5 ) Nico Rosberg – Mercedes
6 ) Paul Di Resta – Force India
7 ) Fernando Alonso – Ferrari
8 ) Lewis Hamilton – McLaren
9 ) Felipe Massa – Ferrari
10 ) Michael Schumacher – Mercedes
2012 F1 Drivers Championship – overall standings
1 ) Sebastian Vettel 53 points
2 ) Lewis Hamilton 49
3 ) Mark Webber 48
4 ) Jenson Button 43
5 ) Fernando Alonso 43
6 ) Nico Rosberg 35
7 ) Kimi Raikkonen 34
8 ) Romain Grosjean 23
9 ) Sergio Perez 22
10) Paul Di Resta 15