Akira Motorcycle Now A Reality
A fully fuctional Akira Motorcycle is now a reality as a person from Japan spent 10 million yen which are approx $121,000 to make this fully fuctional Akira bike. He spent 7 years in building this bike and yes now he is trolling his Akira at a road race on the land of rising sun. And to top it all, he is doing this to raise the money for charity.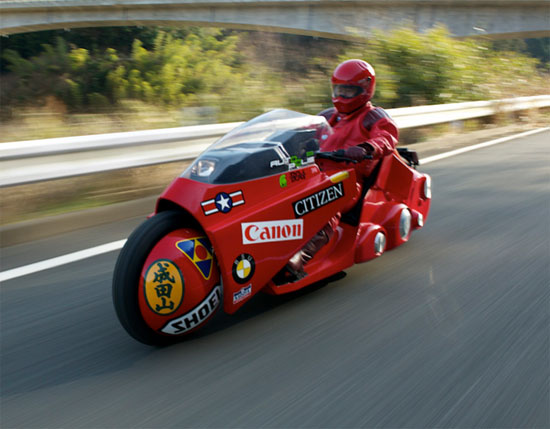 Masashi Teshima, the anticipated builder of Akira Bike told that now its just one step away from Otomo's official stamp of approval. The cross country rider is raising money for autism research and it will end in Tokyo. And after that it will be displayed in an "Art of Katsuhiro Otomo" Take a look at the gallery below.