James Bond Theme Cover By Flying Robots
The researchers and a qualified team from University of Pennsylvania makes some mini helicopters which are capable of doing team work. The little flying robots are equipped with intelligent sense and computing power which helps them to work in a team. Moreover the camera and reflective mirrors work as an eye for robot allows them to carry the work in smoothness without interrupting another robot's activity.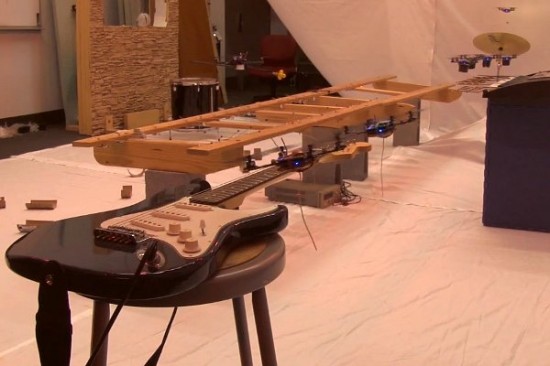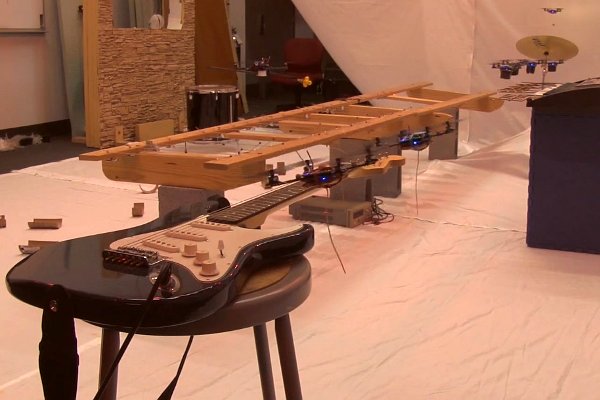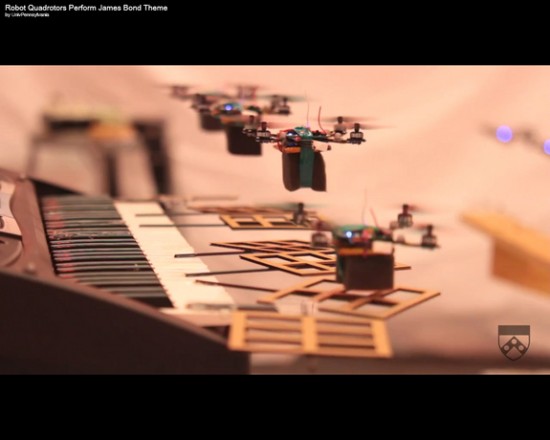 These little programmed flying bots are then demonstrated to play James bond theme cover. Some of the team robot team members play the piano while one is at the drum and others are giving the sling background. This is really a productive thought of the developers as this can lead to the future in which the robots will eventually replace human efforts and they will be having enough intelligent sensing to tackle the different situations.
Take a break and watch the video