Check Your Food From Bacteria!
Engineers from UCLA have came up with a creation of prototype scanner that attaches to your smartphone camera and helps you diagnose the food you are eating. Now this sounds good because the big ham burger making you feel hungry now actually can be identified with harmful bacteria! The point of creation was the rising case of E. coli which is the cause of food poisoning. The rising graphs of people suffering from food poisoning every month gained inventors attention to build a device which attaches your phone and can detect the food poisoning by using the camera and flash technology.
This device would for sure win the public health and it will be a alarming alert for the restaurants and fast foods that they might get a little more conscious about their food.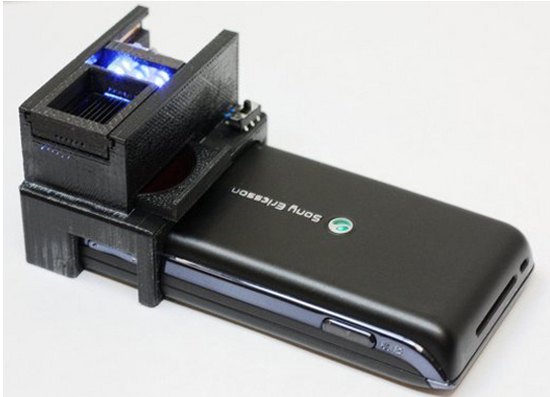 We are still not sure when this device would get to the public use and when what are the results produced by this device by now. So we wait and hope that some thing good brings out by these fellows