10 Breathtaking Future Dubai Projects
No 6. Infinity Tower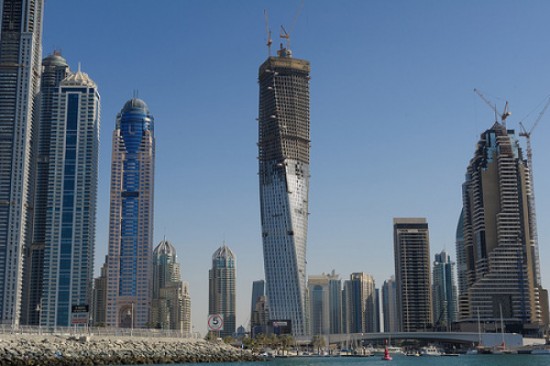 Being built by Cayan Real Estate Investment & Development, the Inifinity tower is expected to rise 1,083 ft. The interesting thing is its twist, it will twist exactly like the Turning Torso in Malmö, Sweden, with each floor being rotated by 1.2 degree to achieve a full 90 degree spiral. As of January, 2012, 76 floors have been completed.
No 5. Dubai Opera House


Having a deconstructive form to it, the Dubai Opera House is to be built in the Lagoons district, and have a seating capacity of 2,500, an 800-seat playhouse, a 54,000 sq ft arts gallery, a performing arts school, and a '6-star' themed hotel. It will also feature two libraries, an outdoor theatre and a marina when completed, but the construction is currently on hold.
No 4. Pentominium

This residential tower will be 1,693 ft tall, with 122 floors above ground when completed.  Designed by architects Aedas and funded by Trident International Holdings, the Pentominium has one of the deepest excavations done in the world.
Starting in 2009, expected to be completed in 2013, the Pentominium is currently on hold with 22 floors completed as of May, 2011.
No 3. Jumeirah Lake Towers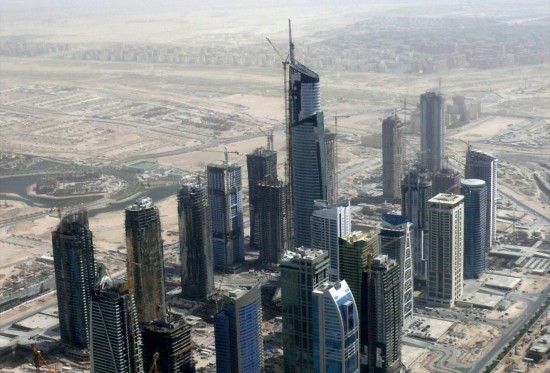 Consisting of a 79 towers being constructed along the edges of four artificial lakes; Lake Almas West, Lake Almas East, Lake Elucio, and Lake Allure, the Jumeirah Towers will range from having 35 floors to having 45, except for the centerpiece, which is 66 floors. Estimated to have a population of around 60,000 and a working population of another 120,000, the project is expected to finish somewhere in 2012.