Promotional Video By Chronicle (Flying People)
"Did you also saw those flying people??" A mere question of some New York city and New Jersey city people. Well if you were also one of those and you saw some flying humans than don't think your self crazy, it actually did happen! Any how what you saw was not human!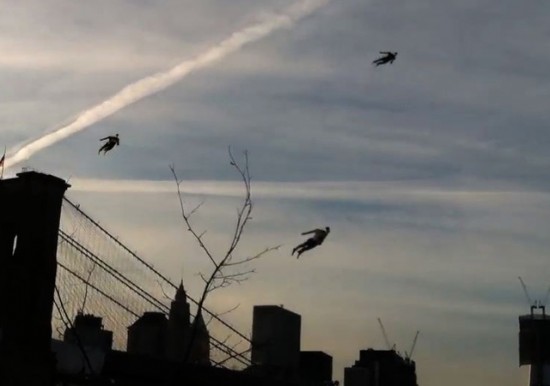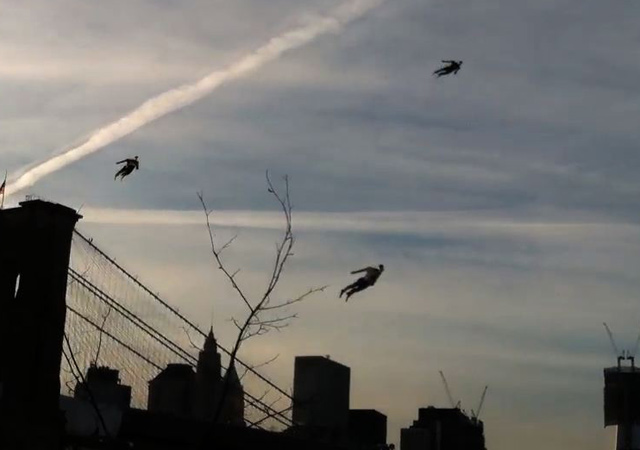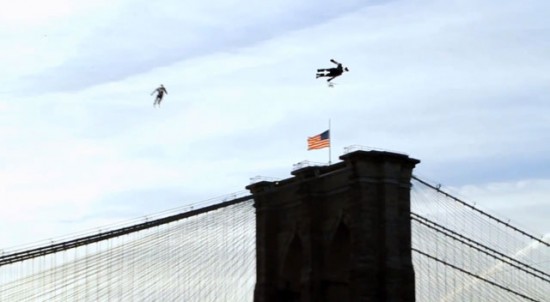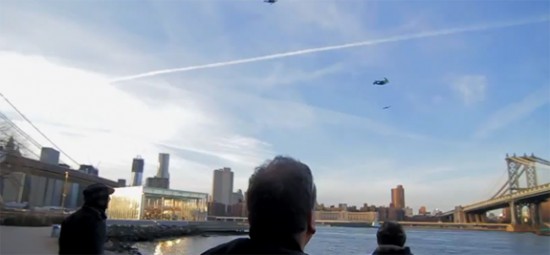 20th century Fox enlisted movie "Chronicle" which is to be released in now a days. This movie was actually commercialized using these Humo-robot flying machines. Thinkmodo representing some unique campaign elements introduced to take the skylines of New York and New Jersey. Now the question arises why three characters were spotted, there could be one or more than three as well. So it was explained by Michael Krivicka from Thinkmodo, he said
"Since the three main characters of the movie have the ability to fly, we came up with the idea of staging a few "flying people" sightings around NYC. We achieved that illusion by having 3 custom-made aircraft (which were shaped like human beings) fly above designated areas in NYC and NJ."
Now it wont suffice if you have not seen the trailers of the movie. And if by any chance you called your area Police, then its also not your fault.

So it was a nice promotional idea by the administrators but still it could have been better if the Thinkmodo might have released some sort of teaser to the public that in coming days you would be seeing some chronicle part in your city. But still it caught the sight of people and they are now more eagerly waiting for this movie.